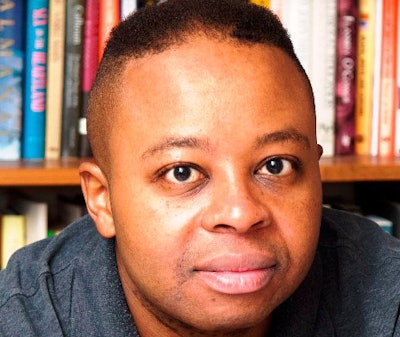 We are a little over a week past election day 2012. A largely fractured and polarized electorate re-elected the nation's first Black president to a second term. This fact in and of itself was a momentous source of pride and satisfaction for the president's supporters and a major source of frustration and resentment for his detractors. Left-wing bloggers have been working overtime, typing praises of joy and relief that their candidate was able to weather off a fierce challenge (at least during the last month of the campaign) from a Republican candidate who appeared to be an "everyman" of sorts, depending on the environment he was in and the audience he was addressing. On the contrary, right-wing blogs have been in overdrive with venomous rhetoric and intra-party finger pointing, as well as paranoia as to the legitimacy of the outcome of the election. Of course, not every liberal or conservative person falls into this category, and it would be disingenuous to make such a case. That being said, very few rational people would deny that there is still a residual level of animated glee among many Democrats and deep disillusion among many Republicans.
    In August 2011, I wrote a column for Diverse discussing a conversation that I had with a group of Generation Y (millennial) graduate students at one of the local area coffeehouses. In the piece, I pondered on how I had engaged in a pleasant conversation with them as they discussed their career goals. Moreover, I mentioned how aware I was of the racial diversity of the group. Such an experience made me conclude (perhaps prematurely) that Generation Y is, on average, more racially progressive than previous generations of Americans. I make such a comment due to the fact that a couple if incidents that have happened over the past several months has given me cause for pause, so to speak.
    While many of those born between 1980 and 1994 voted for President Obama by a margin of 60 percent to 36 percent (a landslide, to be honest), recent behavior among certain millenials does not seem to mirror a group that is known for its open-minded, progressive attitudes. A growing number of blackface parties on college campuses, widespread resentment toward large numbers of Asian students on campus and anti-Latino and anti-gay slurs being spray painted in dormitories and on public buildings across campuses, are just a few examples. Most recently, a young 22-year-old California woman named Denise Helms was so distraught by the President's re-election that she took to twitter to proclaim her disgust, typing "four more years of this N—–." If this was not tasteless enough, Helms further perversely wished that our current commander–in-chief would be assassinated. Her mentally unbalanced and racially inflammatory comments spread like wildfire on Internet blogs and cost her her job. The fact is that Denise Helms is not simply some aberration or simply one misguided person. Her odious views are representative of more than a few people across the generational spectrum. Interestingly enough, a recent Pew Charitable Trust Poll taken earlier this year found that 55 percent of millenials oppose affirmative action. Now, I realize that a person can be anti-affirmative action and not be filled with racial bias. That being said, taking such a position demonstrates a degree of misunderstanding, perhaps naiveté among Generation Y about the level of racism, sexism and xenophobia that still exists in our society. It also speaks volumes about some of the denial these individuals themselves may harbor about their own feelings.
   The recent outbursts of racial violence by more than 400 students that erupted at the University of Mississippi as well as Hampden-Sydney College, where more than 40 students reacted negatively and violently to President Obama's victory on Nov. 6, were particularly alarming, though in the case of the University of Mississippi, not all that surprising. The institution has had a history of racial strife that erupted to the surface 50 years ago this fall, when James Meredith was admitted in 1962. Perhaps ironically, just this year, Ole Miss elected its first Black homecoming queen, a lovely young lady named Courtney Pearson. Moreover, it is important to note that the following evening, more than 600 students responded with a "We Are One Mississippi" counter protest rally. This is indeed a far cry from the deeply segregated Oxford, Mississippi campus of more than five decades ago. In the case of Hampden-Sydney, the college president, Dr. Chris Howard, who is Black, has promised to hold conversations about race that involve all facets of the university — students, faculty and other experts.
College disturbances aside, all one has to do is visit websites geared toward young people and see various comments that are filled with racial animosity and hatred. While these types of vile young people may be in the minority, the percentage of intolerant rhetoric is cause for pause. Another important factor to mention is the fact that a number of students who are currently teenagers have parents who are most likely in their mid- to late-40s. Their parents were teens during the Reagan/Bush years. This was a time of very deep conservatism in our nation. Many of these individuals grew up idolizing conservative leaders and adopting right-of-center political and social viewpoints. For more than a few of these parents, they have no doubt indoctrinated their children with such values.
Despite such sporadic acts of racist behavior, I would still have to hold true to my original belief that, on average, the men and women who represent Generation Y are more racially progressive than previous generations. Given the fact that a disproportionate number of them are biracial or multiracial, compared to previous age groups, coupled with their large numbers (more than 65 million), they will undoubtedly reside in a future society where overt, rigid racial behavior will be combated. The fact is that an increasingly global society will not tolerate such retrograde attitudes.    
Dr. Elwood Watson is a professor of history and African-American studies at East Tennessee State University.