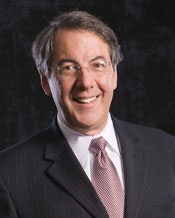 College graduates are slowly coming to the realization that their liberal arts degrees provide limited job opportunities. As the demand for technical jobs has ascended throughout the nation, many with liberal arts degrees are either deciding to accrue specialized, technical training or pursue the option of an entirely different career. However, in supplementing the generalized training with a more technical training, graduates are looking at community colleges rather than choosing a traditional master's degree program.
For Margaret Terp, a college graduate holding bachelor's of art degrees in both English and Spanish, her first post-collegiate job as the strategic initiatives program director of Social Services Administration allowed her to become familiar with issues surrounding healthcare policy and health programs. As a result, Terp grew fond of the healthcare field and reconsidered a career path in nursing, a field that is projected to have a 26 percent growth over the next 10 years, according to the Bureau of Labor and Statistics.
"I really like my job, but was coming to a place where I knew that it was time to transition into something different, and I really wanted to be in a place at this time in my life where I could enter a into role that was very active and that tangibly improved people's quality of life through healthcare," Terp commented.
In exploring the options of the healthcare industry and specifically nursing, Terp attended Ivy Tech Community College, which became financially manageable and offered her the flexibility to maintain her current job in addition to attending her nursing classes. Not only did Ivy Tech's course schedule accommodate her budget and 40-hour workweek, but the college also supplied her with the academic rigor typically associated with a bachelor's degree program or even a master's program.
"I talked to nurses and doctors and different folks who said, 'We've hired Ivy Tech nurses, and we like them,' and also, the campus here in Indianapolis has the highest passage rate in the state for the national exam," Terp explained.
With a reputation similar to the traditional rank of four year-institutions, community colleges such as Ivy Tech have become advantageous as they lead students to desired results in entering the workforce. Thomas Snyder, president of Ivy Tech Community College, illustrated how community colleges offer beneficial results with respect to post-graduate salaries. In his book, The Community College Career Track: How to Achieve the American Dream Without a Mountain of Debt, Snyder reveals the separation between each salary was anywhere between $5,000 and $10,000. In fields such as physical sciences, aeronautical sciences and environmental sciences, those graduates holding doctoral degrees averaged higher salary margins. Snyder explained that entry-level salaries endure a "curb that is always flat when you first start off."
According to the study by National Post Secondary Student Aid, the 8 percent of students entering community colleges who already completed their bachelor's degrees received benefits in their salaries and also received exposure to training, positioning them to eventually claim higher salaries. Typically, the specialized training that community colleges offer in technical fields, including engineering, nursing information technology and many other science-related fields, have become valued resources that hone in on the critical skills necessary to succeed in such careers. Not only do the colleges tailor their academic curriculum to the typical practices of technical jobs, but they also partner with local businesses in correlating fields to offer students real work experience.
Dr. Christopher Mullin, program director for policy analysis at the American Association of Community Colleges, highlighted the workforce partnership as advantageous, especially at schools like Montgomery Community College in Maryland. Since many of the professors at Montgomery College are either former or current employees at the neighboring National Institute of Health (NIH), students have the advantage of accessing practical lab experience on the NIH campus. Among the students utilizing the resources at NIH, 42percent already have acquired their bachelor's, master's and in some cases, doctoral degrees.
"These people have graduated with a Ph.D. or master's degrees or bachelor's degrees and understand the theory and ideas behind the concepts that NIH is interested in studying, but don't have the practical lab experience to really understand how to work in the labs," Mullin discovered as the reasoning behind Montgomery College's significance for students.
Undoubtedly, the lab experience supplemented with a customized track toward their correlating subject allows for the college's students to gain credentials that rank them as competitive and certainly valued in the course of their career trajectory.
Mullin noted that community colleges are "built for completion," tactically crafting the coursework to benefit their students' careers and end results.