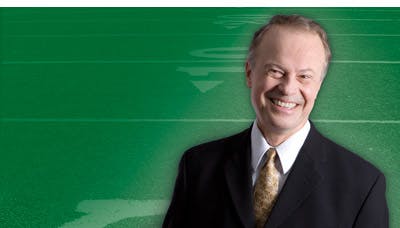 Every college student knows the end of November marks the ending of a semester, which also means grades. The Institute for Diversity and Ethics in Sport (TIDES) released a report card on the hiring of minority football coaches at the Division I level on November 29, which showcased mixed results.
The report shows there were 18 coaches of color at Football Bowl Subdivision (FBS) schools in the 2012 season. That number included three African-American coaches and one Polynesian that were hired prior to the season.
At the Football Championship Subdivision (FCS) level, there are nine coaches of color, bringing the total of qualifying coaches of color to 27. These totals exclude FCS coaches employed at historically Black colleges and universities (HBCUs).
The study found that just six of the 39 hiring searches in the 2011-2012 hiring cycle resulted in the hiring of minority coaches. Texas A&M's hire of former Houston head coach Kevin Sumlin was the only minority hire out of 12 openings at the FBS level during that period.
The report, Black Coaches and Administrators (BCA) Hiring Report for FBS and FCS Football Coaching Positions, was authored by Dr. Richard Lapchick, TIDES director, and funded by the BCA through a grant from the NCAA.
BCA Executive Director Floyd Keith had this to say in his opening statement:
"While the numbers of hires of head coaches of color for Division I schools (excluding historically Black colleges) did not measure up to recent successes, I believe this report has been a shining example of the positive change on the landscape of intercollegiate sport in recent time as it pertains to diversity and inclusion efforts," he said.
Keith went on to say that he felt that the study, which has been published on a yearly basis since 2004, has helped with progress. He pointed to several key indicators in the report.
61 percent of all the minority football coaches ever hired on the FBS level have been hired in the nine years since the publication of the first BCA Football Hiring Report Card.
From the 2003 football season, since the first 2004 BCA report card, there has been a 600 percent increase in the number of FBS head football coaches from three to an all-time high of 18 at the start of 2012 season.
According to the study, between 1982 and 2011, there have been 546 head football coach openings at FBS schools. In those 29 years, a total of 50 African-Americans (9.2 percent) were hired. As recently as 2007, there were only five coaches of color at FBS schools.
There have been 41 full-time African-American head coaches in the history of the FBS schools, the first of which was Willie Jeffries, who was hired at Wichita State in 1979.
Overall, there were 21 A, seven B, seven C, one D and three F grades for the FBS and FCS schools combined. The three schools that received a grade of F were Texas A&M, the University of South Dakota and the University of Montana. Texas A&M and South Dakota did not submit any information. Montana simply received F's in all four categories. The schools were graded in four areas: communication, search committee, final candidates and time frame.
That progress not withstanding, BCA president Carol Owens acknowledged that there is more work to be done.
"The HRC shows a decline in the overall number of minority head coaches in Division I football, a decline in the level of communication in the process," she said. "These indicators make it more evident that we must continue this work to ensure a commitment on the institutional level towards growing opportunities for diverse populations in intercollegiate athletics."
That sentiment was echoed by Lapchick in his conclusion.
"In order to sustain the recent trend of increased hiring of diverse candidates, we must continue to document the success we are seeing in the hiring procedures," Lapchick wrote. "We must also continue to build relationships with schools to help introduce them to qualified candidates of color. Lastly, persistent championing of inclusion will help to build momentum for years to come."