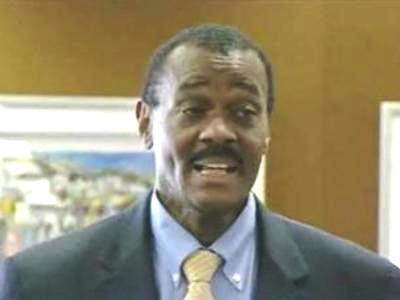 After four years on the job, the board of trustees at the University of the District of Columbia, fired Dr. Allen L. Sessoms as president of the school, terminating his contract almost a year before it was set to expire.
D.C. Mayor Vincent Gray, who regularly clashed with Sessoms about the overall direction of the school, said that he supports the decision of the board of trustees.
"There are a lot of questions about the direction the university was heading in and I guess the board of trustees had the same questions," he said.
After a four-hour closed-door meeting Wednesday night, Dr. Elaine Crider, who chairs the board, released a statement announcing the board's decision after 11 board members voted to oust him and two others abstained.
"We thank Dr. Sessoms for his work in guiding the University over the past four years," said Crider. "But as we grapple with the challenges of reducing staff and programs, continuing to improve our physical plant and attracting new students, the Board has decided to go in a different direction."
Sessoms, a trained physicist and former diplomat who previously served as president of Delaware State University and Queens College in New York City, was hired in 2008 to reinvigorate the Historically Black College and University, Washington, D.C.'s only public university. For the 2011 academic year, the university had a student population of about 4,900.
But soon after Sessoms arrived, he faced widespread criticism, first when he reorganized the college, which grants two-year and four-year degrees, and then when he raised tuition and admission standards.
There were also allegations about the possible misuse of funds, including tens of thousands of dollars spent on hotels and first-class flights back in 2010 to Boston and Egypt.
Sessoms earned a yearly salary of $295,000, was given a Lincoln Navigator and lived in a $1.6 million home owned by the university, all paid for with tax payer dollars. He could not be reached for comment, but an untenured faculty member at the college who wanted to remain anonymous said that she thought he was an effective leader.
"I think he was a no-nonsense visionary who tried his very best to turn this place around," she said. "He really had an uphill battle right from the start."
Earlier this year, Sessoms announced a cost-saving plan to reduce the number of faculty and staff, eliminating about 25 positions. But some complained that more drastic cuts were needed to address the school's budget deficit.
According to Crider, a temporary replacement will be named later this week and the board will select an interim president early next year who will serve between six and 18 months while a national search for a permanent replacement is underway.