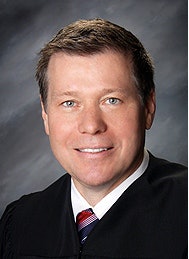 A federal judge in Washington state has rebuffed a race and national origin discrimination suit by an economics instructor who was denied tenure at Spokane Falls Community College.
Edner Bataille failed to meet the deadlines for filing complaints with the Washington State Human Rights Commission and the Equal Employment Opportunity Commission before suing the college, the judge ruled in dismissing the case without trial.
Bataille held a tenure-track position from September 2008 through August 2010, according to the decision.
His first three quarterly reviews were satisfactory, but he then received a "steps for improvement required" rating in several areas of performance. In a performance improvement plan, the tenure committee advised that it would recommend against tenure unless the deficiencies were corrected.
After his next two quarterly reviews also identified areas for improvement, the committee recommended against tenure. Efforts to negotiate terms for his resignation were unsuccessful, and the college advised him of his right to address the board of trustees. The board denied tenure, and he was terminated.
He filed an EEOC complaint alleging discrimination because he is African American and of Haitian origin and later sued the college for reinstatement and $205,000 in damages. The suit asserted that "his performance has been exemplary and warranted tenure."
U.S. District Judge Thomas Rice dismissed the suit because Bataille failed to first exhaust his administrative remedies as Title VII requires.
Rice found insufficient evidence that he had filed a complaint with the state commission, which had no record of receiving one. In addition, Bataille waited more than the maximum number of days after notification of the college's tenure decision to file his EEOC complaint, Rice said.
Discrimination claim denied
A tenure-stream male Asian-American at the University of Dayton Law School isn't entitled to a trial on his federal race and gender discrimination claims, according to a federal judge in Ohio.
Dr. Sam Han failed to produce evidence that the university handled his unsuccessful tenure review any differently from similarly situated female or non-Asian faculty members, the judge ruled.
Han's lawyer, Randall Stevenson of Beavercreek, Ohio, said his client, who is not teaching law elsewhere, is likely to seek reconsideration or will appeal, adding, "We are of the belief the court got this wrong."
The university hired Han in 2008 as a full-time assistant professor to teach patent law, and his contracts were renewed annually until 2011 when the promotion, retention and tenure committee unanimously recommended against renewal. The committee, former dean and provost "all uniformly agreed that his record of scholarship, after three years of employment, was not adequate to permit his retention as a teacher," the university argued in court papers.
The law school then hired a male adjunct to teach patent law part-time.
The litigation, which began in state court, alleged discrimination, breach of contract, bad faith and other claims. The university characterized the bias claims as fabricated, fanciful and frivolous.
In his decision, U.S. District Judge Thomas Rose said Han failed to file his EEOC complaint within 300 days of when the alleged discrimination occurred.
He found no basis for claims individually against the law school dean, who didn't hold the position at the time of non-renewal, or against the tenure committee members.
Finally, Rose said Han did not identify any female or non-Asian faculty members who had been treated differently in the tenure review process by the committee, new dean or university.
The state law claims remain pending in Montgomery Court of Common Pleas.
"While Han's employment may have been terminated against his wishes, his complaint does not plausibly show that the termination of his employment, or any other adverse employment decision, was a result of illegal discrimination based upon his race or gender," Rose said.
The university's lawyer, Paul Hallinan of Dayton, said he couldn't comment on the case because of its status.
Judge sides with school
A federal judge has sided with Oklahoma City University in a sex discrimination suit by a female adjunct faculty member who was passed over for a full-time tenure-track position. The position of assistant professor of rhetoric and director of forensics went to a male applicant.
As a part-time adjunct, Dr. Anna Hamilton taught classes and coached the debate and forensics team, while also holding a full-time position at another university.
Hamilton was the only internal candidate among the three finalists and the only one with a doctorate.
The search committee unanimously ranked her second. It selected the sole male finalist, who was ABD, based on his extensive experience as a national collegiate debater and debate coach, as well as his interview performance and rapport with students.
Hamilton sued, alleging Title VII sex discrimination and disability discrimination because of vertigo, a condition that requires her to use a service dog. Although she conceded that the successful candidate was qualified other than lacking his doctorate, the suit contended that the university's reason for choosing him was a pretext for discrimination.
U.S. District Judge Timothy DeGiusti rejected that argument, saying that the evidence "is insufficient to demonstrate the overwhelming disparity in qualifications required to show pretext."
He also said that Hamilton had reported no problems with perceived gender or disability discrimination at the university before applying for the tenure-stream position. In addition, he noted that two of the five search committee members were unaware of her disability or her use of a service dog.
Her lawyer, Robert Houston of Norman, said she has not decided whether to appeal and could not discuss the case while it is pending.