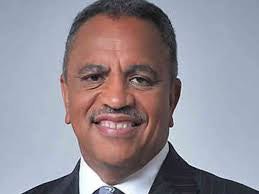 The president of Howard University — regarded by many as one of the nation's most prestigious Black colleges — has announced that he will retire from his post in December after five years on the job.
In a letter sent to students, faculty, administrators and supporters yesterday, Dr. Sidney A. Ribeau said that the time had come for him to move on. He pointed to the construction of a new academic building and several residence halls on campus as examples of what he was able to accomplish during his tenure at the school.
"Serving as president of Howard University was an opportunity of a lifetime," he wrote. "In nearly 150 years, only 16 people have had this privilege. It is one that I will always treasure."
Wayne A.I. Frederick, 42, Howard's provost since June 2012, has been appointed interim president by the university's Board of Trustees. Frederick, a 2011 Diverse Emerging Scholar, holds three degrees from the university.
Ribeau had been president of Bowling Green State University in Ohio when he was tapped in 2008 to lead Howard University following the resignation of H. Patrick Swygert who had been president of the Washington, D.C., school since 1995.
A native of Detroit, Ribeau earned a master's and doctoral degrees in interpersonal communication from the University of Illinois, Urbana- Champaign.
His presidency was marked by mixed reviews. Last year, he faced widespread criticism when the Faculty Senate protested more than $1.1 million in bonuses that were paid to senior-level officials at the university at the same time that Ribeau had endorsed a tuition hike.
Jamal Watson can be reached at [email protected].