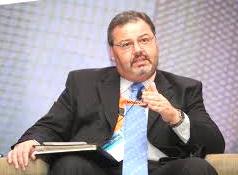 It was win one, lose one, for a small Christian college facing two unrelated discrimination suits in Kentucky.
On one hand, Asbury University in Wilmore successfully defended a national origin discrimination and retaliation suit by a fired economics ex-professor. But Asbury failed to overturn a $380,000 jury verdict in favor of a former women's basketball coach who claimed she was targeted for retaliation after filing a gender bias complaint.
The first case involved Dr. John Charalambakis, a Greek-born economist who joined the faculty as an assistant professor in 1996 and was later promoted to full professor. In 2009, the college began an investigation into student allegations of misconduct concerning his outside business activities.
As a result of the investigation, the provost found sufficient grounds for termination, including insubordination and failure to follow Asbury's moral principles and standards of campus life. Even so, the provost chose to place him on probation for two years instead.
In January 2010, Charalambakis filed a national origin discrimination complaint with the Kentucky Commission in Human Rights. In April of that year, Asbury fired him for continued violations of faculty standards and for violating the conditions of probation.
He then sued the university and several of its officials. A judge dismissed the discrimination, retaliation and defamation claims, and a jury rejected his breach-of-contract claim.
In a unanimous decision, the state Court of Appeals refused to reinstate the case.
Although the provost had made comments about Charalambakis' accent, that fact was insufficient to prove national origin discrimination or to show that Asbury had a "retaliatory motive" for termination, the appeals court said in an opinion by Judge Kelly Thompson.
Nor did Charalambakis demonstrate that his submitting a complaint to the state agency was the cause of the school's probation and termination decisions, it said, noting that the provost had been considering possible termination at the start of the misconduct investigation.
In the second case, a separate three-judge Court of Appeals panel affirmed a jury verdict in favor of Deborah Powell. She was hired as a part-time coach in 2002 and moved into a full-time coaching and intramural coordinator position the next year.
Asbury fired her in 2008 following student athletes' complaints that she was seen caressing her assistant coach, an activity that made them feel uncomfortable.
Powell filed a gender discrimination grievance against the provost. It asserted that she was discriminated against by being given additional coaching duties. The university denied discrimination and said the added duties resulted from her full-time status.
In her lawsuit, a jury awarded $380,000 in damages for retaliation but found in Asbury's favor on Powell's gender bias claim. The trial judge tacked on more than $200,000 in attorney fees.
The appeals court affirmed the verdict, finding no inconsistency in the jury's verdict because discrimination and retaliation are separate types of claims.
"The retaliation claim can go forward even if the underlying discrimination claim fails," Judge Denise Clayton wrote in the court's decision. "The retaliation claim has been based upon a complaint of discrimination, not the discrimination itself."
Assistant Professor's Suit Dismissed
A Korea-born assistant professor of engineering isn't entitled to pursue his national origin and race dissemination case after being denied promotion and tenure at Mississippi State University, a federal court has ruled.
U.S. District Judge Glen Davidson dismissed Dr. Yul Chu's Title VII suit against the university.
According to the decision, MSU hired Chu in 2001 as a tenure-track assistant professor in the Department of Electrical and Computer Engineering. In 2006, a departmental committee recommended against promotion and tenure, finding that his publication and external funding record was inadequate. The department head, college committee, dean, provost and president concurred.
An internal appeal found no evidence that Chu's application for promotion and tenure had been denied based on ethnicity, national origin or race. The board of trustees also rejected his appeal.
In his lawsuit, Chu asserted that MSU failed to properly apply its anti-discrimination policies and procedures and had more favorably treated a White assistant professor in the department. It also alleged that members of the department mocked his Korean accent.
Davidson tossed out the case, finding that MSU had offered sufficient evidence that Chu didn't demonstrate the required excellence in research. He'd published only three peer-reviewed journal articles—the first of which didn't appear until five years after he joined the faculty. In addition, he had only three funded research proposals totaling about $25,000, and only one of those proposals involved external funding.
By contrast, the White assistant professor hired a year before Chu had eight peer-reviewed articles and secured almost $500,000 in external funding, Davidson said.
As for allegedly disparaging remarks and gestures about Chu's accent, Davidson said they weren't made "in the context of the tenure and promotion process" and occurred at least three years before Chu applied for tenure.
"What evidence has been presented tends to show that the review of Chu's tenure application was an exercise of professional judgment, not of discriminatory intent," he said.