The search for a new president of the Community College of Philadelphia, which ended with the selection of Dr. Donald Generals Jr., the chief academic officer of Mercer Community College in New Jersey, unfolded in a number of unusual ways.
The faculty had minimal representation on the search committee of 18 members, a large number by conventional standards. Before the college's Board of Trustees unanimously chose Generals, the faculty union held a straw poll on the three finalists. Generals was the least favored.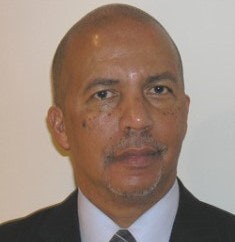 Dr. Donald Generals Jr., who had no experience as a community college president, says that "was not one of the qualifications" for becoming Community College of Philadelphia's president.Philadelphia Mayor Michael Nutter, a trustee, seconded the motion to hire Generals. In 2012, Nutter named himself as the first mayor on the board of the Community College of Philadelphia, called CCP, which was founded in 1964.
"It sounds like it's a most unusual situation," observes Dr. John Roueche, an expert on community college governance and president of the Roueche Graduate Center at National American University.
The oddities in the search process provoked a campus controversy about the qualifications of Generals, a seasoned community college administrator, after the board announced him as its choice. The final vote was taken April 3.
Since the decision, the incoming president and faculty leaders have expressed a desire to move beyond an irregular process that has raised questions about the mayor's role and faculty governance at the community college, which receives 15 percent of its budget from the city. The mayor appoints the college's 15 trustees.
"I prefer not to comment on the presidential search. I had nothing to do with that," Generals, who took over July 1, tells Diverse. "But I do think it is important that you have shared governance between the faculty and the administration."
A top aide to Nutter says the mayor is not imposing his own vision on the community college, but made himself a trustee to further his goal of doubling the percentage of college graduates in Philadelphia to make the city more economically competitive.
"Mayor Nutter decided to involve himself more directly in one of the most important issues of the day and see firsthand exactly what is at stake and what is being done to help more students succeed," says Suzanne Biemiller, the mayor's first deputy chief of staff.
Biemiller is one of four city officials Nutter appointed as trustees, besides himself. Midway through his second term, Nutter named all 15 board members to five-year terms, including the reappointment of one holdover, according to Linda Wallace, the college's spokesperson.
Roueche notes that mayors in other large cities also appoint community college boards, citing Chicago as one example. The mayor of New York names about a third of the board of the City University of New York.
"There are a number that do that, and that would bring, as you might imagine, a particular political flavor to the situation," Roueche says.
When asked about Nutter appointing himself, Roueche chuckles, saying he was unsure what to make of that practice.
Faculty and search process
Rather than Nutter's role, the union's criticism centered more on the marginal role of the 400 faculty members in the search process and Generals' qualifications.
A sole member of the search committee was from the faculty—the same amount of representation that the 34,000 students had. Stephen Jones, co-president of the faculty union affiliated with the American Federation of Teachers, declined a seat on the committee.
In the past, explains Wallace, three faculty members have served on committees searching for a president of CCP.
But even that number would have fallen short of what Roueche describes as a more common level of faculty representation.
"Faculty, historically, have played a great role, in that they normally comprise a significant number on the selection committee," Roueche says. "Thirty to 40 percent of the membership representing faculty, that's significant."
That would mean at least six faculty on an 18-member committee, whose size Roueche calls "a little bit unwieldy."
"I think a committee should be somewhere around eight to 10 folks, but that's just one person's opinion," he says.
Roueche suggests there is no magic formula "but, in the case of Philadelphia, it sounds to me like the faculty should have had more representation in that search."
Some aspects of the search were standard. It was national, attracting about 50 candidates. The college retained an executive search firm, AGB Search, based in Washington. Faculty and other community members had an opportunity to dialogue with each finalist during campus forums.
The faculty union reached for more influence—from outside the search process. The straw poll, in which more than half the college's instructors voted, was held and the results submitted to the trustees before they announced their decision on March 25.
Roueche says the faculty straw poll "sounds very unusual to me. It is certainly not a standard practice."
Only 3 percent of more than 200 faculty voting preferred Generals. The acting president, Judith Gay, the former vice president for academic affairs, was second. The favorite was Gena Glickman, president of Manchester Community College in Connecticut, who received a majority vote.
Both Generals and Gay are African-American. Glickman is White. CCP has previously had one African-American and one woman as president.
The student enrollment at the college is diverse, but its faculty is less so. About 75 percent of students are of color; about 75 percent of full-time faculty members are White.
One faculty criticism of Generals was that he had not previously served as a community college president, unlike all of the college's past presidents, except the first.
"It was not one of the qualifications for the job," says Generals. "I have been number two, if you will, for 19 years now, since '95. I've either been a dean reporting directly to the president, or a vice president or a provost. It's something that I've prepared for my entire life, so I'm absolutely ready for it."
Generals' goals

Generals outlines an ambitious strategy for winning over his faculty critics.
"A major part of my first 100 days will be to try to meet as many people as possible," he says. "I'm sure I can put together a schedule where I can have a one-on-one with all 400 of those faculty. Some I will win over; some I won't. Those I don't, I think over time I will."
Generals says if he cannot meet that goal in 100 days, he intends to within six months—by the end of the year.
Based on their unanimous vote, the trustees, including Nutter, believe Generals is the right choice to lead CCP to the next academic level.
"From even before the mayor joined the board, a number of its members were pushing for college leadership to raise its sights and set ambitious goals for its students," says Biemiller. "Today, the entire board is focused on establishing a high bar for the college and using metrics to assess where CCP is doing well and where it is falling short."
From his perspective as a community college expert, Roueche appraises Generals as a sound choice.
"I do think that they selected a very bright and talented person," says Roueche. "Whatever the process was, I think they ended up with a well-qualified person to assume that presidency."