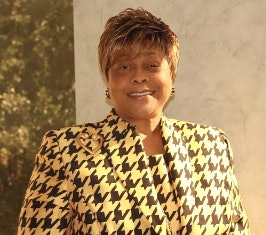 Algeania Warren Freeman has no illusions about why she was named the 20th president of Wilberforce University.
"I'm the one you go to when institutions are at rock bottom," she says.
That blunt assessment is particularly true of Wilberforce. The school's enrollment has plummeted to 354 students, Freeman says. The school is in danger of losing its accreditation—making students ineligible for financial aid. And Wilberforce had a $659,000 deficit at the end of the last fiscal year, according to its tax return.
It's a situation that Freeman has faced—and solved—at least twice in her career. She was president of Martin College in Indianapolis and at Livingstone College in Salisbury, N.C. When Wilberforce approached, however, she was reluctant to take the challenge.
"Last October, I came down with breast cancer," she says. "But I'm a praying woman.
"One morning, I went to church after vacillating, and I said 'Okay, Lord. If this is what you want me to do, I'll give it my best effort.'"
That effort started immediately because Freeman has about three months to get the school on its feet.
Last June, the Higher Learning Commission issued "show cause" ruling. In order to avoid being placed on probation, Wilberforce must submit a turnaround plan by December 15 that includes "evidence that the University board has hired a president capable of moving the institution to fiscal viability," according to the action letter the school received.
HLC officials also want to see that evidence that the president has "retained a senior administrative team with appropriate qualifications to oversee all administrative functions." Freeman says her new team includes a new provost, whom she declined to identify, with extensive experience in student affairs.
All in all, Freeman says she'll need to raise $15 million for the school. Almost half the money will go toward upgrading facilities—another inadequacy highlighted in the action letter.
"I think to repair the buildings will take something about $6.2 million," she says.
Wilberforce officials have detailed their response to the show-cause order with a plan called "The Show Cause Road Map to Success." When Freeman takes the school's case to the HLC, it will be a repeat of a visit she made as president of Martin University in Indianapolis.
She was hired in January 2008, when the small, predominantly Black college faced many of the problems that Wilberforce confronts now.
According to published reports, the school's enrollment had dropped about 45 percent over four years to 716 students when Warren Freeman arrived. Four months before the end of fiscal 2008, Martin was about $650,000 in the red. Martin was fighting to maintain good accreditation with the Higher Learning Commission, just as Wilberforce is now.
Freeman brought in $450,000 in four months, according to published reports. She also cut a quarter of the 95-member staff. She claimed those two actions balanced the budget so the school could focus on its accreditation problems.
But financial stability didn't calm the waters at Martin. Freeman alienated staffers when she accused them of sabotaging telephone and computer systems. She alienated students when she fired a popular faculty member in October.
By November 2008, seven of the school's 16 trustees had resigned, and two pointed fingers at her. After roughly three years, Freeman retired from Martin.
Bill West chaired the search committee that hired Freeman. He says the school knew she might be controversial because she'd been forced out of Livingstone College. But Martin needed her strong academic background and her fundraising skills.
"We knew if we didn't do something about our funding levels, there wasn't going to be any Martin," West says. "We made a conscious decision to go with a proven fundraiser."
He has no doubt she can solve Wilberforce's problems, but her leadership style might make her tenure tumultuous.
"Dr. Freeman's always controversial; she can be a bit of an acquired taste," he says. "Whatever she says she's going to do, she's going to do that, come hell or high water, and there are times in the lifespan of an institution that they need that."