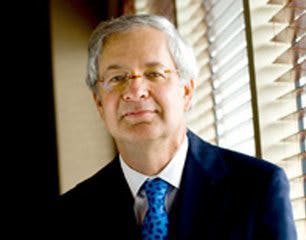 LSU Law Center Chancellor Jack Weiss said buyouts are necessary to help offset declining tuition revenue.BATON ROUGE, La. ― LSU's Law Center is offering an incentive to seven professors if they retire next summer as it looks to cut costs amid a dwindling interest in law schools nationally.
The professors, all older than 65 and tenured faculty members, have until Monday to decide whether they will retire June 30 and get paid a bonus of roughly a year's salary in return. The total that would be saved if all decide to take the buyout: $1.12 million a year.
Law Center Chancellor Jack Weiss told a recent LSU Board of Supervisors meeting that the cuts are part of a necessary effort to provide additional financial flexibility for the Law Center.
The LSU Law Center's fall 2014 enrollment is about 570 students—200 of them in their first year. That's a slight uptick from the year before, but LSU has seen a significant drop in interest in recent years, reflective of the national trend. It's down nearly 16 percent from LSU law's 238 first-year student enrollment in 2011.
The Advocate reports the LSU Law Center's tuition has gone up. Tuition today is about $20,997 a year.
The buyout would provide enough savings to allow the Law Center to not worry as much about a loss in tuition revenue, Weiss said.
Tuition makes up about 80 percent of the law school's budget.
"It's critical that we have the flexibility to right-size the faculty of the Law Center," Weiss said. "The financial cash flow advantage of this plan gives us overall flexibility in terms of our program."
LSU has the option to renege on the offer if fewer than four faculty members choose to participate.
The Law Center has about 45 faculty members, most of them tenure or tenure-track professors. Among the professors who qualify are several well-known names, including former Law Center Chancellor John Costonis and former LSU system general counsel Ray Lamonica.
Weiss said he's not sure how many will go for the buyout.