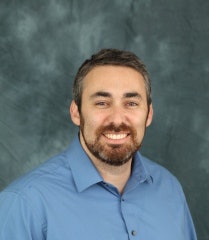 One's ­first faculty position can be quite the mystery; at least it was for me. Negotiation often is not something taught to us, though it can affect the rest of one's academic career. Everything is negotiable, including salary, administrative duties and startup funds.
Before negotiating, make sure you know the norms, history, and culture in the department. Existing salary databases are difficult to dispute and are a better basis for a negotiation strategy than one's personal belief of what one is worth. A negotiation workshop may be one of the most important commitments for one's career.
It's no mystery that one's salary affects one's standard of living. Sadly, many early career academicians do not earn a high salary, despite 10 to 15 years of higher education. This is a good reason to make sure one's salary is at least on par with faculty members of similar experience.
Keep your eyes open for additional salary opportunities, which can be paid from grants, summer teaching, administrative stipends and other means. There are useful tools one can look up to ­find the salaries of one's counterparts to ensure salary equity prior to signing a contract.
The University of California has salaries posted publicly. Similarly, the Chronicle publishes the AAUP Faculty Salary Survey, so, if one is interested to see what assistant professors at Harvard versus Yale earn, one can ­find that information.
Somewhat separate from salary are startup funds, which support one's startup costs at a new institution, including travel to conferences, research, student support and other purchases. Prospective faculty members must keep these costs in mind and be prepared to provide a written list of requirements to ensure a successful transition.
There are many "types" of tenure-track faculty. These include the professor series, lecturer series, professional research series and adjunct faculty members. Some are annual and others are academic year appointments, each with their own expectations and salary implications.
An institutional guide can be obtained from the academic personnel website and often will explain these expectations. Some schools and tracks may expect one to pay a percentage of one's salary from research activities.
For example, I have a hard money position, meaning that I do not have to pay any of my salary from my research projects. Some of my colleagues have soft money positions and are responsible to make sure 80 percent of their salary is drawn from different grants. With the current low National Institutes of Health success rates, a hard money position is highly valued.
Look out! There may be high expectations for one in a new academic position. It is best to make sure these are in writing and part of one's contract.
Some pertinent questions are: How many classes are you expected to teach and how does this compare to other faculty in your department? How many student researchers will you supervise? What are your administrative duties and will you be compensated for these? Will you be expected to start a new program? Will you have assistants?
It is important for new faculty members to weigh the impact of service activities on achieving tenure. At many campuses, research projects carry heavy weight in the tenure process, with "publish or perish" being the norm.
Academic freedom to create teaching materials and conduct independent research projects is wonderful and unlike many other careers. However, it is of utmost importance to understand one's role in the department.
Some department leaders appreciate innovation and welcome growth, while others may see efforts to improve processes as a challenge. Talking with one's colleagues can help one's understanding of the academic climate and help one develop social capital. Make sure your name is well known and that you develop an area of expertise to become indispensable. Identify local and external mentors to discuss concerns, goals and aspirations.
Finally, be sure to ask any and all questions one might have before signing a contract. Don't rush! This is an important decision. Discuss questions at the interview stage and after the interview by phone and email. Negotiation is crucial and should be considered of the utmost importance for one's first tenure-track faculty appointment.
Dr. Brandon Brown is an assistant professor and director of the Global Health Research, Education and Translation Initiative in the University of California, Irvine Program in Public Health, and a CAMP Alumni. Trained as an infectious disease epidemiologist at UCLA and Johns Hopkins, Brown has ongoing studies of HIV and cancer prevention, cancer screening and research ethics with vulnerable populations in the United States, Peru, Mexico and Nigeria.