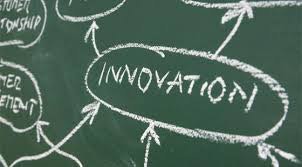 RALEIGH, N.C. — Put together a professor who knows how bats fly in the dark, a computer scientist with a special-needs child looking for technologies that help people with disabilities adapt and students looking for real-world experience and you have one example of the inventions pouring out of American universities.
The $60 device developed at Wake Forest University to help blind people navigate obstacles may succeed as a commercial product or be forgotten, but it's a reminder that thousands of innovations are emerging from college classrooms and labs around the country.
The sonar device came about in the past four months as part of an effort on the private Winston-Salem campus to develop socially useful technology. It started with biology professor Bill Conner, who studies how bats call out into their surroundings and then listen for the echoes to identify objects. Conner also teaches about how animals and plants can inspire the design of new technologies.
He talked with computer science professor Paul Pauca, whose 9-year-old son has a rare genetic disorder which limits his language development. Pauca is always looking to find ways to use technology to help people with disabilities, and to make those devices cheaply enough that they can reach those in developing countries who need it.
"I'm interested in solutions that we can produce now, with current technology and highly affordable," Pauca said.
So, three students taking a technology development course this fall tackled the assignment. They developed a device worn like a watch that shoots out sound waves which bounce off objects ahead and to the side of the sightless wearer that are then collected by sensors on the wrist-band. Vibrations generated by parts taken from cellphones grow more frequent the closer the person gets to the obstacle.
The prototype of the seeing-eye sonar device was built for about $60, said Jack Janes, 22, of Midlothian, Virginia, a computer science student on the team.
Kathryn Webster, a blind mathematical business student, was recruited to test the device by navigating campus without her guide dog.
"Actually I was freaked out, because, I mean, I can't see and walking around without my service dog in a part of campus that I'm not familiar with is a little different. But it was really cool," said Webster, 19, of New York City.
She said she could detect whether doors were open or closed, whether staircases went up or down, and the height of a stone wall. But she's not giving up her black Labrador retriever named Enzo. She does intend to use the device as a backup since the dog tends to squeeze through partly open doors too narrow for humans.
Janes said he and his two student colleagues plan to post online both a video describing how others could build the sonar device and the gizmo's operating software so anyone can download and improve the code.
Conner this year is shooting to develop a device for hearing-disabled people that he hopes will lead to his first patent.
While student projects do turn into companies — from Facebook to a website for comparison-shopping medical costs at Baltimore's University of Maryland campus — such innovations are more likely to be licensed for someone else to turn into a product.
Anyone starting a business faces hard lessons in finding investors, measuring the potential demand, attractively packaging and marketing a product, positioning it against competitors, and holding off competition while trying to grow, said Bernhard Schroeder of the entrepreneurship center at San Diego State University.
"They may think they've come up with the next best tech invention, but they have no idea," Schroeder said. "These are just the simple things I see on a college campus. And I want to see some of these things come to market, trust me."
North Carolina's public universities produced 30 startup businesses and licensed nearly 200 innovations for other companies to develop during the year ending in mid-2013, the last period for which data is available.