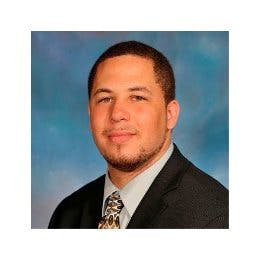 In an effort to improve the outcomes for underrepresented men of color at community colleges, a new national consortium is being launched with the intended purpose of strategizing over how best to serve this growing demographic.
The initiative is being spearheaded by Drs. J. Luke Wood and Frank Harris III, co-directors of the Minority Male Community College Collaborative (M2C3) at San Diego State University. Wood and Harris are experts on the experiences of minority students at community colleges.
"The call is to join our consortium for community colleges if you are interested in sharing efforts and learning about new strategies for enhancing the success of men of color," said Wood, who is also an associate professor of the community college leadership program at the university and director of the doctoral program in Community College/Postsecondary Education. "This innovative group of college leaders will be instrumental in implementing cutting edge practices and policies that are addressing the achievement gap facing underrepresented men."
The initiative comes amid calls by President Obama to make community colleges free and a year after Obama announced the creation of his "My Brother's Keeper" initiative.
Wood said that, while many community colleges have programs designed to enhance outcomes for men of color, only 17% and 15% of Black and Latino men, respectively,  earn a certificate, degree, or transfer from a community college to a four-year institution in six years. He said that the graduation rate of men from other ethnic groups (e.g., Native Americans, Southeast Asians) is in dire need of improvement as well.
At a time when many four-year colleges and universities have doubled their efforts to address the challenges that men of color face, some community colleges have been slow at addressing the issue.
M2C3, the first research and practice center specifically focused on advancing student success outcomes for men of color in community colleges, was created in 2011 and has partnered with more than 45 community colleges in eight states. Wood said that these partnerships have led to enhanced professional development for faculty and staff, informed interventions for programs serving men of color, and resulted in new funding for initiatives addressing challenges facing these men.
Harris said the consortium will launch on February 12 with a webinar focused on counseling and advising men of color in community colleges. There has been overwhelming interest in the consortium," said Harris. "Many community colleges have contacted us to join this effort."
Members of the consortium will receive access to M2C3 webinars on men of color, with topics ranging from early alert systems, program-level assessment of minority male initiatives and programs, counseling men of color in the community college, men and masculinities in community colleges, and fostering welcoming campus climates. They will also be invited to participate in information-sharing on promising practices with other community colleges via a virtual discussion board.
To learn more about consortium participation, contact Soua Xiong, M2C3 Coordinator, at m2c3@sdsu.edu. For more information about M2C3 visit http://interwork.sdsu.edu/sp/m2c3/m2c3-consortium/.
Jamal Eric Watson can be reached at jwatson1@diverseeducation.com You can follow him on twitter @jamalericwatson