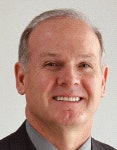 In 1963, Lorain County Community College (LCCC) was granted a charter to serve the higher education needs for Lorain County, Ohio. With a $1.25-million levy provided by the citizens of Lorain County, LCCC held its first classes in 1964. An innovative leader in education, economic, community and cultural development, LCCC serves as a regional catalyst for change through accessible and affordable academic and career-oriented education, lifelong learning, and community partnerships.
Praised by President Barack Obama for its focus on job-training initiatives, LCCC is led by Dr. Roy Church. Under his leadership, LCCC has recommitted to the success of its students. LCCC established its "Our Promise" initiative to "ensure that students can reduce the time and cost required to complete a degree while guaranteeing their quality to the employers in our county."
Guided by the motto "Real education for a real future," LCCC's 127 full-time and 625 part-time staff educate more than 11,600 students annually across a host of associate degree as well as one-year and short-term technical certificate programs in nine areas of interest, including business, computer and information technology, engineering, and social science and human services, to name a few.
To provide avenues through which faculty and staff can further support the college's mission and vision, LCCC has adopted a performance-planning process that seeks to: challenge and empower faculty and staff to accomplish LCCC's mission and vision, recognize and celebrate talent and performance, and utilize the talent of individuals to strengthen LCCC's professional development and administrative leadership team, among others. It is this approach to faculty and staff engagement that highlights LCCC as a model in staff human resources issues and support.