Dr. Stella Flores, whose research focuses on the impact that state and federal policies have on college access and completion rates for low-income and underrepresented populations, is joining the faculty at New York University in the fall.
Flores, who is currently an associate professor of Public Policy and Higher Education in the department of Leadership, Policy and Organizations at the Peabody College of Education and Human Development at Vanderbilt University, will serve as director of Access and Equity at the Steinhardt Institute for Higher Education Policy at NYU.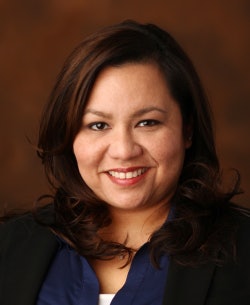 "I'm excited about the platform that New York can offer for national and international opportunities," says Flores, who has taught at Vanderbilt since 2007. "It's very exciting to think about access issues in such a vibrant city."
Flores, who earned her doctorate from Harvard University's Graduate School of Education, is a rising star in the field of education research. An expert on affirmative action, her writings have explored financial aid programs in college admissions, the shifting demographics in higher education and the role of Hispanic Serving Institutions in U.S. higher education policy.
"Stella is an exemplary scholar who is having a significant impact on the field of education and on our understanding of Minority Serving Institutions," says Dr. Marybeth Gasman, a professor of higher education at the Graduate School of Education at the University of Pennsylvania and director of the university's Center for Minority Serving Institutions. "She is also helping us understand the value of MSIs."
In an interview with Diverse, Flores says that policy makers and researchers have to do a better job communicating with each other to address issues of equity and access in education.
"We both have a responsibility to speak to each other, and we have a responsibility to listen," she says. "At the end of the day, we need to be a representative nation."
Flores, who is Latina, grew up in Edinburg, Texas, located about 20 minutes from the border of Mexico, and was surrounded by positive Hispanic role models.
"I grew up seeing mentors who looked like me," she says. "There was no doubt that I could be a successful professional."
Flores says that her experience living in Nashville has given her a keen insight into the challenges that Hispanics — particularly undocumented immigrants — face throughout the American South.
"I'm a stronger scholar and a much stronger policy scholar for going to Vanderbilt," she says of the institution that boasts one of the nation's best graduate programs in education.
As Flores settles into her new post at NYU, her vision is to bring more diverse voices together to tackle the issues that factor into the K-20 pipeline. "I want to examine these issues from a national and international perspective," she says. "There are many lessons from the U.S., but we can also learn lessons from other countries as well."
Jamal Eric Watson can be reached at [email protected]. You can follow him on twitter @jamalericwatson.