Like lucrative corporations, both public and private colleges and universities are often willing to dole out hefty salaries and other generous perks if they want to hire a faculty member bad enough.
But too often the applicants — particularly women and minorities — who are new to the world of academe don't come to the negotiation table fully aware of how to bargain for a better job that could include, among other things, a reduced teaching load, monies for research and travel, and a larger salary.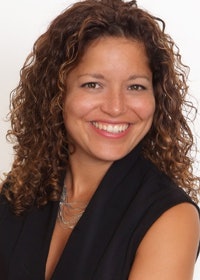 "There is a huge range in how people negotiate," says Dr. Kerry Ann Rockquemore, president and CEO of the National Center for Faculty Development & Diversity, who says that she often cringes when she hears stories of job applicants who are asked by a search committee chair if they accept or decline a position on the spot. "It's not a yes or no question."
For years, her center has been helping both veterans and newly minted Ph.D. seekers understand the value and necessity of the negotiating process in the higher education job search. They've conducted training sessions and held webinars on the topic.
"There is an expectation that you're going to negotiate," says Rockquemore, who adds that every graduate school student should have this conversation with their academic adviser or mentor long before they enter into the job market. "Negotiating seems to be part of that secret knowledge passed from adviser to advisee. Some people get it and some don't get it."
Dr. Marybeth Gasman, a full professor of higher education at the University of Pennsylvania and director of the school's Center for Minority Serving Institutions, agrees.
"If a young Ph.D. does not know how to negotiate, part of the problem is the person's Ph.D. adviser," says Gasman. "They should be helping their student understand how to really get the most so that they are able to be a successful faculty member."
As faculty members become increasingly burdened with heavy teaching and advising loads, many simply do not find the necessary time to research and publish. That often becomes an issue when they are ready to come up for tenure.
"It's important to ask for things and not look like you are being gluttonous," says Gasman, who added that resources for research and travel are "all really, really important."
Still, for first-generation college graduates, the art of negotiating may be even more daunting. Both Gasman and Rockquemore say that, too often, many first-generation college students do not know that they can negotiate and they don't know how.
"They don't know how to play the game," says Rockquemore. "And women across the board are more hesitant to negotiate too. They often ask for less and tend to imagine the perspective of others when they are negotiating."
And with the oversaturation of Ph.D.s, particularly in such academic disciplines as English, many candidates are simply excited to be offered any job.
But jobs in higher education have never been based exclusively on merit. Despite fiscal cutbacks and meager budgets, colleges and universities often find the necessary funds to hire strong talent and rising minority superstars.
"You look around and someone is not teaching during their first term and you are overwhelmed by two teaching preps," says Rockquemore, who adds that there is a narrow window for a candidate to negotiate. "You have your agenda and the person you are negotiating with also has their agenda."
In a series of recent interviews, Diverse spoke with more than a dozen minority professors who recently negotiated everything from higher salaries to early sabbaticals before inking their contracts.
Recently, a junior Black faculty member who was recruited to a top-tier research institution successfully convinced administrators to give her husband — who had just completed his Ph.D. — a faculty appointment as well, circumnavigating a national search.
"We decided to put everything on the table," said the Black faculty member, who requested anonymity because she did not want her colleagues to know of the deal that she had brokered with college administrators. "We figured that the worse thing that could happen is that they simply tell us 'no'. But to our surprise, they gave us everything we asked for and a little more."
Minority faculty, who remain grossly underrepresented in the academy in general, can sometimes make even stronger demands given the lack of racial diversity at many of these institutions. This is particularly true when it comes to the STEM fields.
Dr. James L. Moore III, a faculty member and administrator at The Ohio State University, often conducts trainings and workshops for doctoral students on how to be successful negotiators for their first jobs.
Moore suggests that new faculty request, among other things, a summer compensation for transitioning to the university; a reduced teaching and advising load (for the first year and second year of employment); a research assistant; and a pre-sabbatical with no teaching or advising responsibilities (the year before going up for tenure and promotion).
He said that colleges and universities often have special funds set aside to assist new hires with locating housing and for paying the relocation expenses, and can even offer assistance with finding child care and schools for the applicant's children.
"Salary is just one component. You can negotiate your teaching load, your start-up packages, your moving expenses. Even your start date is negotiable," says Rockquemore. "There are just a laundry list of things you can negotiate."
Maurice Green, a doctoral student in criminal justice at the City University of New York (CUNY) Graduate Center, has been thinking quite a bit about the negotiating process as his dissertation defense draws nearer.
"Every university talks about the importance of diversity and inclusion," says Green, who is Black. "As minorities, we have to understand that our value to an institution is more than just the value of our individual research."
Jamal Eric Watson can be reached at [email protected]. You can follow him on Twitter @jamalericwatson.