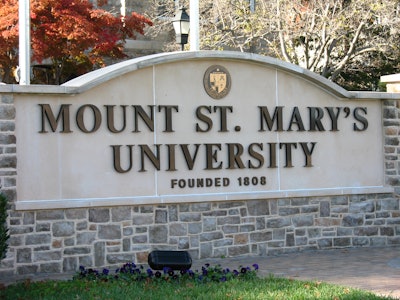 Simon Newman, the Mount St. Mary's University president who astonished many with a brutal remark, inspired some to a new vision for the university, and set off an intense national debate about academic freedom, will step down effective immediately.
Karl Einolf, the dean of the Richard J.Bolte, Sr., School of Business at the university will serve as acting president, the board of trustees announced Monday night.
The change came after weeks of turmoil at the country's second-oldest Catholic university, which faced questions from its faculty, alumni and national groups — including the organization that provides the crucial accreditation for the university — over its future direction and leadership. Some saw it as a clash between those open to change and those mired in tradition. Others felt it had become a debate over the very soul of the university: Catholic or corporate?
Read the full story via The Washington Post: Mount St. Mary's University President Resigns