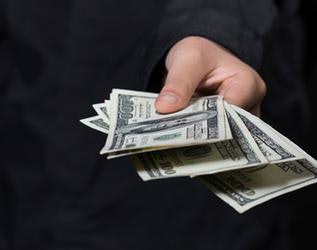 Senior administrator salaries saw small gains across the board in 2015-16, according to a survey released Monday by the College and University Professional Association for Human Resources. The median base salary for senior administrators increased by 2.1 percent this year, down from the 2.4 percent median base salary increase last year.
In the years leading up to the academic year 2008-9, senior administrator salaries increased by 4 percent on average, according to prior CUPA-HR reports. After the recession hit, gains have leveled out to approximately 2 percent annually.
Men continue to hold the majority of senior administrator positions. One of the more notable exceptions to that trend is among chief human resource officers, with women holding more than 70 percent of the positions. There are also more women than men among the ranks of chief public relations officers and chief library officers.
Similarly, more senior administrative positions are held by minorities than non-minorities. However, many more minorities hold chief diversity officer or chief equal opportunity officer positions than non-minorities. More than 90 percent of chief diversity officers are minorities, per the report.
In prior years, public college and university administrators saw the largest median gains in salary. This year, the reverse was true. At private colleges and universities, the median base salary increased by 2.2 percent, compared to 2 percent at public institutions.
Salaries differ notably by region. Senior administrators in the Northeast can, in general, expect to earn more than their counterparts elsewhere in the United States.
As one example, the overall median pay for a system CEO is $420,000. In the Northeast, a system CEO's median salary is $525,000, compared to the lowest median salary of $303,144, earned by system CEOs of Western institutions. Similarly, CEOs of a single institution or a campus within a system earn a median salary of $336,375 in the Northeast. By comparison, single campus or single institution CEOs in the Midwest earn the lowest median salary of $257,000.
Staff writer Catherine Morris can be reached at cmorris@diverseeducation.com.