Not long ago I penned a piece about the "joy" of being pregnant in graduate school. What I neglected to cover in that article was the high price of being noticeably pregnant while on the job market, and beginning a career with a baby on the way. With students entering graduate programs at increasing rates, women are beginning to surpass men in graduate school enrollment numbers. Many of these women are in prime child-bearing years, and after postponing building their family while in school, some find themselves expecting toward the end of their graduate school career — putting them in the complex situation of being pregnant while on the academic job market.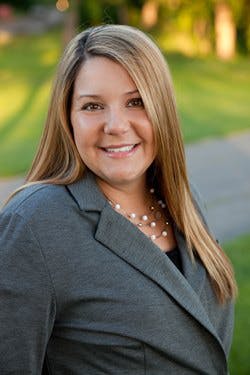 Although a woman who is currently employed and becomes pregnant has (limited) legal protections afforded to her in the form of FMLA, there is little protection for a woman searching for a job while pregnant. While it is illegal for a potential employer to ask a woman about pregnancy or family status during a job interview, there is no mechanism in place to prevent an employer from drawing their own conclusions, particularly if a protruding stomach leaves little question as to the situation.
In a 2004 interview, Republican presidential candidate Donald Trump blatantly (and insensitively) said what many employers where probably already thinking. Pregnancy, says Trump, "is a wonderful thing for the woman … it's certainly an inconvenience for a business." Although not generally compared with "big business," universities and other academic institutions might fit into this category when it comes to hiring pregnant potential employees. There is little doubt that a pregnant woman on the job market might be viewed as an "inconvenience." Some trades can be flexible when it comes to hiring a pregnant employee, but academic jobs, running on strict semester schedules, often find difficulty with accommodating pregnant instructors.
I found out I was unexpectedly pregnant a few months before graduating from my Ph.D. program. Happily married, and planning to eventually have kids in the future, my husband and I were shocked to discover our path to parenthood would be happening sooner rather than later. Already aggressively chasing a competitive job market, my newfound pregnancy put me in an interesting position as I commenced my quest for work. Initially, I considered postponing my job search for a year until after my baby was born, but with a pile of student loans that were shortly coming due, and grossly inadequate health insurance, I realized that then, more than ever, I desperately needed to land gainful employment.
My preliminary job search and correspondence with universities began as I assume most ABD (all but dissertation) students would. I applied for a multitude of positions all over the country, and received over-the-phone or Skype interviews for roughly half. Of those that I had continued interviews with, I was invited to several on-campus visits. All of a sudden dread set in. At five months pregnant, I had a growing belly and all of the symptoms that accompany a stereotypical pregnancy, including morning sickness, cravings, fatigue and a bladder that needed to be emptied every 30 minutes. Furthermore, my delivery date was the last week of August, making my baby due right around the first week of fall semester.
I spent my nights doing research on my rights as a pregnant woman, and learned that I did not have to disclose my pregnancy during job interviews, employers could not ask me if I was pregnant and they legally could not deny me employment due to my being pregnant. All of this looks great on paper, but as I learned throughout my interviews, what's on paper does not necessarily play out in real life.
I accepted invitations to three on-campus interviews. The first university I interviewed at I made no mention of my pregnancy. I carefully selected clothes that were baggy, moved up a shoe size to mask my swelling feet, and ate very little in an effort to curb my nausea. The interview went very well, until the department chair asked if there was any reason that I would not be able to start my job in the fall. I was unprepared for that question, and my uneasiness surely raised some red flags. I vaguely replied that "I intended to work as soon as circumstances would allow."
I no longer felt good about my first on-campus visit. Even though it was within my legal arena of rights to withhold my pregnancy, I knew it would not assist me in building trust or making friends with my future colleagues. Without officially confirming I was pregnant, I was offered the position, which I later turned down after learning that the department was not prepared to give me more than two days off post-birth, alternative scheduling possibilities were not an option, and the university's insurance and employee benefits would be a logistical nightmare.
During the second on-campus interview, I vowed to do things differently. I decided I would go through the interview process, allow the department chair and potential colleagues to form their opinions of me and my work, and then admit to my pregnancy before leaving. Again, the interview initially went great. I bonded with the department, discussed common research interests, gave presentations and was even told by faculty member that I was "the common favorite." I felt I had made connections, I fit in and I could picture myself working there. During my personal interview with the department chair, I told him that I was pregnant. The mood immediately changed. I saw his perplexed look as he glanced down at the schedule he was looking to fill. I asked about the possibility of teaching online or night classes during fall semester. He put the schedule away, wrapped up our discussion and showed me to the door. I was not offered the job.
My experience with my first two on-campus interviews made me realize that there was a high price to being pregnant while on the job market and I was certainly paying. Prior to my final on-campus interview at a community college in Idaho, I sent an email to the hiring committee letting them know I was expecting, informing them of my due date and inviting them to ask questions, stating that I wanted to be as transparent as possible. During my visit, not only did I give teaching demonstrations and meet with administration, I also engaged in discussions about what my schedule could possibly look like should I be hired. A short time later I was offered the job, which I gladly accepted. I taught online (a full load) the semester my baby was born, then returned to campus to teach in the classroom spring semester.
Originally, I never intended to teach at a community college, but I found that it was difficult to work with some four-year universities when it came to maternity accommodations The college I ended up at has turned out to be the perfect fit for me and my growing family, but sacrifices were made to work in a family-friendly environment. Community colleges pay much less than universities, and with a heavy teaching load there is limited time to participate in research. While being upfront and forthright about my pregnancy allowed me to begin my career in an honest relationship with my department chair and colleagues, I am fairly certain that in at least one situation disclosing the pregnancy cost me a job offer.
Visiting campuses while pregnant allowed me to see academic institutions through "new eyes." I was able to immediately pick out which departments were "family unfriendly," and which ones might be supportive of women who are not only pregnant, but also raising young children. Small things, such as having adequate nursing mother/pump rooms, allowing for flexible hours to accommodate monthly check-ups and day care issues, and having a compassionate and understanding department chair turn into big things for someone who is growing their family. I am not suggesting that pregnant women should be given leniency when it comes to the integrity of their work, their treatment of students, or their quality of research and teaching, but I am proposing that department chairs and deans be mindful of their female employees who are undergoing a formative transformation to their body, family and life.
Colleges and universities are repeatedly at the forefront of pertinent social movements. They are often the first to draw attention to social problems related to racism, prejudice and sexual assault, yet in my experience, when it comes to hiring and support for pregnant women, the same institutions that have moved mountains on other issues are failing in this regard. Surely the field of academia is progressive enough that we can do better. This improvement begins by providing an environment where qualified pregnant women and working mothers do not have to pay such a high price to secure or maintain their career.
McKenzie Wood is an instructor of criminal justice at the College of Western Idaho. Her research areas of interest include stalking and sexual assault, female victimization, and identifying victim help-seeking behaviors.