According to the National Center for Educational Statistics, only 16 percent of full-time professors at postsecondary institutions are minorities. That means that 84 percent of those in full-time professorships are White, 60 percent are men and 24 percent are women.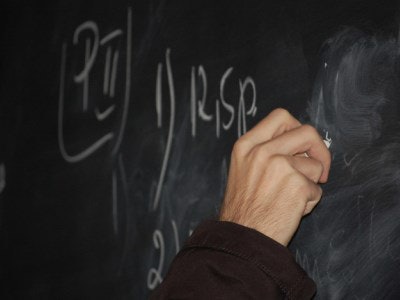 Considering the hiring boom that many schools have experienced since the start of the 1990s, it's surprising that not many minorities were included in that growth. "The Condition of Education: Characteristics of Post-secondary Faculty" shows that there was a 42 percent increase in the number of instructional faculty hired from 1991-2011. During that 20-year period, not many institutions hired minorities to fill their vacant positions.
Outside of ethnicity and growth, the study also found that the wage gender gap between men and women professors was well north of $16,000. Less than half of America's private and non-private postsecondary institutions had tenure systems, faculty at for-profit colleges and universities make far less than those at non-profit schools, and less than 10 percent of all faculty within higher education are employed at for-profit institutions.
What's striking is the gross underrepresentation of minority professors at America's higher education schools. While many may be concentrated within historically Black colleges and universities or schools who have a high number of Black students, that percentage makes barely a dent in the overall number of Black, Asian, Hispanic and American indigenous who may teach at America's best schools of higher learning.
So what's going on here?
Faculty positions are extremely competitive. Colleges and universities often value professors that have publishing ability, or a strong past of publication, over actual teaching methods. This is not to say that there are not women and minorities with high qualifications but rather to point out that sometimes sex and race are simply not part of the hiring equation.
Facts and figures on a résumé are tangible ways to show what a particular candidate can bring to the job. It is more difficult for higher education decision-makers to gauge the benefit of a person's background or life experience on the students that pay good money to learn at a particular institution.
Then sometimes there are biases that affect professors who do not fit the traditional mold — both before they are hired and after they have broken into the field. For example, a study published by Vanderbilt University found that Black faculty members are not only wanted for intellectual purposes but to entertain as well. Apparently being an expert in a field is not enough; these professors must step it up to pass the general public's test for being a "good" teacher.
Black faculty members are expected to be "entertaining" when presenting academic research to mostly White peers, according to a new Vanderbilt study. The survey shows that Black academics are expected to tell jokes and keep their presentations loaded with levity.
It gets worse for Black women who are academics. "Black females additionally noted being subject to their colleagues' preoccupation with their clothing choices and hairstyle, and reported being admonished to play down their 'passion' and 'smile more,'" according to the survey. Many Black men and women face these issues in the workforce in general — but they are amplified in higher education, where African-Americans represent only 9 percent of the field.
One of the authors of the study, Ebony McGee, is hopeful that the study will be used as a way to potentially train others in accepting workplace diversity. "Our hope is that this study will offer novel and useful insights to those who organize presentations and those who give them, so they will be able to understand, appreciate and provide an improved experience for Black and other minoritized scholars."
For those of us are outraged with the current state of affairs, and who want to see more diversity in college faculty, now is the time to push for change, and to bring awareness to the lack of diversity in higher education faculty.
Matthew Lynch is a higher education consultant and owner of Lynch Consulting Group, LLC. He currently resides in Richmond, Virginia.