Meharry Medical College has won dismissal of a Title VII suit by a female instructor who alleged gender discrimination, hostile work environment and retaliation.
U.S. District Judge Waverly Crenshaw Jr. of Nashville held that Dr. Michelle Bruce failed to produce enough evidence for any of her claims to go to trial.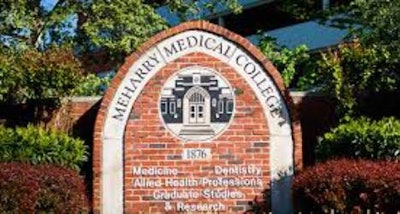 According to the decision, the college hired Bruce as an instructor in 2005 and transferred her to another department in 2008. In 2013, the Internal Medicine Department asked her, a second female physician and two male physicians to work at its new clinic in Antioch, Tennessee, but all declined.
She resigned her $138,000-a-year position in 2014 and took another job with a $185,000 salary.
In dismissing the case, Crenshaw said there was no showing of an adverse employment action because there was no proof that accepting the requested reassignment would have changed Bruce's benefits, title or salary, or significantly reduce her responsibilities or position.
Meharry treated Bruce "the same as the other male and female physicians," he said, and it presented a nondiscriminatory business need to staff the new clinic.
Next, Crenshaw said no reasonable jury could find that a single comment by a Meharry vice president about a "personal physical assessment" during Bruce's nine years at the college constituted a hostile work environment.
Last, he said Bruce hadn't established retaliation because the request that she work at the new clinic wasn't an adverse employment action.
Not enough
Leaving a hangman's noose in an African-American employee's work area wasn't enough by itself to create a racially hostile work environment, a federal appeals court has ruled in a discrimination case against Northern Illinois University.
As a result, the U.S. Court of Appeals for the Seventh Circuit refused to reinstate the Title VII and equal protection suit filed by Jerome Cole, the only Black foreman in the Building Services Department.
NIU hired Cole in 1998 and promoted him in 2011 to a non-unionized acting sub-foreman position.
The suit alleged that, after his promotion, he was subjected to a number of race-based discriminatory actions, and he complained about them to his supervisors. He also filed an ethics complaint about his co-workers, and an internal investigation substantiated some of his allegations about on-the-job favoritism.
In 2012, Cole and a White woman, who also was an acting sub-foreman, were both demoted because their promotions hadn't followed proper university procedures, the decision said. The university also disciplined him twice after the demotion.
The noose incident occurred in November 2012, and Cole said "he was privately offended by the noose and that he was maintaining a nonchalant facade in the hope of leading the perpetrator to identify himself."
Cole promptly notified campus police, who opened an investigation that "proved fruitless," the decision said.
A lower-court judge dismissed the case without trial.
In upholding that ruling, the Court of Appeals found "almost no evidence of racial animus: no hostile or ambiguous remarks, no racial slurs, nothing beyond the notable exception of the noose itself and the later secondhand report of a racist sign posted somewhere at some unknown time by some unknown person."
Under the circumstances, that's insufficient to support a hostile environment claim, the court said in an opinion written by Judge David Hamilton. However, the court added that there are no "firm rules for when a noose in the workplace is or is not severe enough" for a successful lawsuit.
In addition, the court said it was reasonable for the university administration to leave the investigation to the campus police.
Cole also failed to present sufficient evidence of disparate treatment based on race, the court said, noting that he and a White employee were both demoted at the same time for the same reason, and thus were "treated exactly the same."
Contract breached
A federal judge in Rhode Island has invalidated Brown University's disciplinary action against an undergraduate accused of sexual misconduct, finding that the university's procedural errors constituted a breach of contract.
The decision overturned a finding that the male student identified as "John Doe" had committed sexual misconduct in a November 2014 allegedly nonconsensual encounter with a female student identified as "Ann Roe." She reported the incident about 10 months later.
The male student contended that the on-campus encounter was consensual.
The university conducted a Title IX investigation under its complaint process and a disciplinary panel voted 2-1 to sustain the charge and suspend the man, who had prepaid four years' tuition, until the woman graduates.
The man sued for breach of contract after losing an internal appeal, but U.S. District Judge William Smith issued a preliminary injunction allowing him to remain enrolled until a final ruling in the suit.
In the new ruling, Smith said that "certain procedures Brown employed in conducting Doe's hearing fell outside of a student's reasonable expectations based on the Code of Student Conduct 2014-15" and that these procedural errors likely affected the panel's decision.
Smith emphasized that he was not ruling on the merits of the charge and said Brown has the option of retrying the disciplinary charge in front of a different panel.
In his decision, Smith noted that he had been "deluged with emails resulting from an organized campaign to influence the outcome" of the case after he issued a preliminary injunction in August letting Doe stay enrolled.
"These tactics, while perhaps and effective in influencing legislators or officials in the executive branch, have no place in the judicial process," the judge wrote. "This is basic civics, and one would think students and others affiliated with a prestigious Ivy League institution would know this."