Lamar Institute of Technology (LIT) reasonably accommodated a former student with memory problems caused by an anoxic brain injury, a federal appeals court has ruled.
A unanimous three-judge panel of the Fifth Circuit Court of Appeals refused to reinstate Russell Campbell's Americans with Disabilities Act and Rehabilitation Act suit against the Beaumont, Texas, college.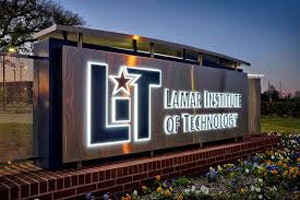 According to the decision, Campbell earned an associate degree in emergency medical services at LIT and then enrolled in its respiratory care program.
The school accommodated his learning disability by giving him extra time on exams and a laptop and recorder to help with note-taking. It also provided what the court called a "unique accommodation" by letting him take two exams, the first with the rest of the class and the second two weeks later, but covering the same material.
When Campbell's academic performance declined, he requested the two-test accommodation in all his classes or two weeks of extra study time for each exam.
LIT turned down that request as unreasonable on the grounds that Campbell would gain an advantage over other students and that professors would be burdened by requiring them to alter their teaching or testing schedules and to create two versions of each exam.
However, the college told Campbell he could request such an additional accommodation individually from each instructor but they declined to agree.
Concerned about preserving his GPA, Campbell withdrew from the college, filed a grievance and later sued. A lower-court judge dismissed the case.
Upholding that ruling, the appeals court said Campbell failed to show that the college had intentionally discriminated based on his disability.
"An institution is not duty-bound to acquiesce in and implement every accommodation a disabled student demands," Judge Edith Jones wrote on behalf of the court. "LIT's objections legitimately relate to the impact the requested accommodation would have on the program."
The accommodations that the school did provide were reasonable, Jones said, and the evidence "does not reflect efforts of LIT to impede Campbell's progress."
Dismissal upheld
The Michigan Court of Appeals has affirmed the dismissal of a former faculty member's suit accusing Lawrence Technological University in Southfield of discrimination because she is a woman born in Lebanon.
The university showed that Dr. Nadia Shuayto's inadequate research performance was a legitimate nondiscriminatory reason not to renew her contract, the court said.
Shuayto was initially an adjunct in the College of Management and, in 2011, became a tenure-track assistant professor of management. She later became director of the MBA program.
In 2012, the university appointed a new dean to secure the department's accreditation from the Association to Advance Collegiate Schools of Business (AACSB). The new dean, who was a man of Iranian descent, named Shuayto as associate dean.
However, she claimed the dean refused to give her a written job description, suggested that she leave the university, questioned her doctorate, and removed her from several committees. Even so, her contract was renewed for 2013-14 despite an unsatisfactory performance rating on scholarship and service.
After her contract was subsequently not renewed, she sued, alleging discrimination, retaliation and other claims. The case was dismissed without trial.
In a unanimous decision, the appeals court panel said that any allegedly improper comments Shuayto cited were ambiguous or nondiscriminatory and said there was no evidence that such comments related to any employment decision by the university.
It also said the university could use the stricter AACSB research requirements to assess her performance in light of its effort to earn accreditation. Shuayto was aware of the new standards, and nothing in the faculty handbook precluded such as "forward-looking evaluation."
The dean's alleged remark that a female coworker was "PMSing" isn't direct evidence of sex bias, the court said because it was unsubstantiated, not made about her, isolated and unrelated to nonrenewal of her contract.
Neither does the selection of a man to chair the department prove gender discrimination because the new hire had different dirties, the court said, and the dean hired two women as assistant professor to take over Shuayto's academic responsibilities.
Suit dismissed
A University of Kansas (KU) vice provost isn't liable for alleged First Amendment and due process violations in a suit by a student who was expelled after sending off-campus tweets about his former girlfriend, a federal judge in Kansas City has ruled.
The decision dismissed a civil rights retaliation case against Dr. Tammara Durham, the vice provost for student affairs, by Navid Yeasin, who later won reinstatement after separate state court litigation.
It is the first such case that raises questions about "a university's ability to take action against a student for making comments off campus that implicate the Student Code of Conduct, the university's sexual harassment policy and Title IX," U.S. District Judge Julie Robinson wrote in her opinion.
According to the decision, Yeasin's romantic relationship with another student ended in the summer of 2013. The woman then obtained a protection order prohibiting Yeasin from indirectly or directly contacting him.
Yeasin dropped the woman from his list of approved Twitter followers but continued to send derogatory tweets that referred to her but didn't name her, the decision said. The Office of Institutional Opportunity and Access (IOA) then emailed him that the no-contact order barred social media comments about the woman.
IOA also determined that he had sexually harassed her in an earlier off-campus incident, a nonacademic misconduct charge that Dunham upheld after a formal hearing. Dunham also found that the woman feared for her safety, expelled Yeasin and banned him from university property.
In the separate state court case, a judge held that the university had insufficient evidence to expel Yeasin. The judge found that KU had misapplied its code of conduct to off-campus behavior and overturned the expulsion.
In federal court, Robinson tossed out the suit, ruling that Dunham hadn't violated any "clearly established" First Amendment right when she expelled Yeasin. The decision noted that neither the U.S. Supreme Court nor the Tenth Circuit Court of Appeals had considered whether a public university has the authority to regulate students' off-campus online speech.
Robinson also found the Dunham didn't violate Yeasin's right to substantive due process of law, citing the IOA's sexual harassment investigation, the formal hearing and Yeasin's right to appeal.
"The decision to expel him could undoubtedly be considered conscientious, careful and deliberate" despite the fact he was later reinstated, Robinson said.