A former academic adviser at Utah Valley University has lost a suit alleging religious harassment, discrimination and retaliation based on her Mormon faith.
U.S. District Judge David Nuffer in Salt Lake City dismissed the case, finding no issues for a jury to resolve at trial.
According to the decision, Laura Bushman complained to the university's human resources office in February 2012 about a supervisor's comments that demonstrated "dislike of and displeasure with the Mormon religion and culture." The comments stopped after the university counseled the supervisor.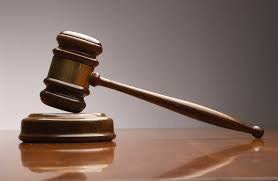 Two months later, Bushman received a written warning for what the decision described as "a historical lack of cooperation with other counselors and not being a team player, causing negative atmosphere and tension." It also cited complaints from students and the IT department,
A few months later, she received a final written warning for insubordination, calling her supervisor a liar and refusing to accept responsibility for problems she created.
The university terminated her in 2013.
She admitted that nobody other than her former supervisor had harassed or discriminated against her based on her religion, and acknowledged that the associate dean and dean who decided to warn and then terminate her also were Mormon.
In throwing out the Title VII retaliatory discrimination claim, Nuffer said Bushman failed to show a "causal connection" between her complaint to HR and the adverse employment actions that followed.
He also said the university presented legitimate reasons to terminate Bushman, while she failed to provide evidence of pretext.
Judge rejects suit
A federal judge in Baltimore has rejected a discrimination-related retaliation suit by a faculty member who resigned shortly after winning tenure at Bowie State University.
Kesslyn Brade Stennis failed to show a causal connection between her advocacy on behalf of female and gay students and what she called a "hostile and offensive and abusive environment" that allegedly induced her to quit, U.S. District Judge Roger Titus held.
Brade Stennis was hired as an assistant professor of social work in 2009. In the summer of 2013, she presented discrimination concerns from gay and female students to the department chair who allegedly reacted in a hostile way to the complaints.
That fall, Brade Stennis applied for tenure, which she received despite opposition by the department's faculty review committee, chair and dean. She resigned a few months later.
The suit asserted that she had been constructively discharged and sought damages for retaliation under Title VII, Title IX and Maryland's civil rights law.
However, Titus found no connection between her complaint to the EEOC and any retaliation.
In addition, he said her advocacy on behalf of female and homosexual students was not covered by Title VII or state law because they apply only to discriminatory employment practices. The students were not employees.
Titus said vague references to intimidating and threatening emails and meetings fall short of adequately alleging that she suffered an adverse employment action. In addition, even if the chair had withdrawn some of her duties and responsibilities, there was no showing that his actions caused her significant harm.
As for constructive discharge, the judge found no indication that "Bowie State deliberately made her working conditions so intolerable that she was forced to resign her position. To the contrary, a month and a half before her resignation she was granted tenure."
Suit goes forward
In an unusual reverse discrimination case, a federal judge in Camden, New Jersey, has allowed most aspects of a male coach's equal pay, sex discrimination and retaliation suit to continue.
Kevin Zulauf, the head coach of the men's lacrosse team at Stockton University, presented enough evidence for trial on allegations that his gender is why he received a much smaller salary than the female coach of the women's team did, the decision said. That evidence includes a purported statement by the school's athletics director that Zulauf could not be classified as a full-time coach because he is male.
Zulauf started as a part-time assistant coach in 2007 and was promoted to head coach in 2009 but still classified as part time, the decision said. His salary was $15,000 for 2015-16, while the women who became the head coach of the women's team received a starting salary of $54,079 for the same academic year.
U.S. District Judge Renee Marie Bumb ruled that a jury should decide whether Zulauf and his female counterpart performed substantially equal work and whether their salary differential was based on factors other than sex for purposes of the Equal Pay Act and New Jersey's sex discrimination law.
As for retaliation, Bumb said a jury should decide whether Stockton wrongfully removed some of Zulauf's responsibilities after he complained to his union and whether the athletics director is individually liable for aiding and abetting the school's violations.
However, she dismissed a claim under New Jersey's wage and hour law because Stockton is a state university and that law doesn't define state entities as employers.