A White former assistant professor can seek damages from Virginia Union University for alleged discrimination in its decision not to renew her year-to-year contract but not for a reprimand she received, a federal judge in Richmond has ruled.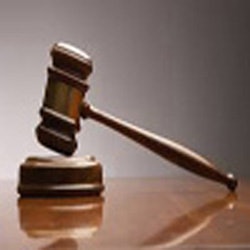 The university had hired Dr. Luminita Dragulescu to teach English in the Department of Languages and Literature in 2012 and terminated her in 2016.
U.S. District Judge Robert Payne allowed her to pursue a bias claim based on the nonrenewal of her contract. According to the decision, she was the subject of student complaints shortly after her arrival and continuing through her employment.
The university also claimed she refused to spend time at the VUU Writing Center as her department chair requested, and there were conflicts concerning a requested travel grant, membership on a search committee and a dean's allegedly discriminatory remarks.
In 2015, Dragulescu received the department's lowest score in her performance evaluation, but her grievance to the Faculty Senate led to a reevaluation with a higher score and with credit for obtaining a federal grant. The same year, the dean issued a reprimand based on a complaint about comments she'd made on a student's paper.
In his decision, Payne said a jury can decide the termination-related Title VII claim. While the university cited her "continuous difficulties with students and her refusal to follow the instructions of her superiors" as its legitimate non-discriminatory rationale against renewal, there was evidence that the dean "views events at VUU through a racial lens" and had made the alleged comments.
In addition, "a jury could surmise pretext" from evidence that university officials gave two "significantly different reasons for recommending nonrenewal," Payne said.
Killing the reprimand claim, Payne found no evidence that Dragulescu "suffered any real harm" from it. The ruling also said the reprimand wasn't used in the termination decision-making and wasn't placed in her file.
Bias suit fails
A Ghana-born former nursing doctoral student who failed two required courses has lost her disparate treatment case again Pace University.
Justice Arlene Bluth of New York County State Supreme Court dismissed the suit by Yaa Boatemaa, saying the two professors had given her ample opportunities to complete their assignments but she didn't do so, despite extensions.
According to the decision, Boatemaa didn't communicate with other members of her class working groups, triggering complaints from the other students. She also didn't respond to professors' inquiries until the deadline for submission of assignments.
Boatemaa claimed discrimination based on race and national origin.
Bluth noted that most of the students in her program were Black and from countries other than the U.S., that every other student in those two courses received passing grades and that another student from Ghana earned one of the two highest grades in one of the classes.
She found that Pace hadn't acted in an arbitrary or capricious way and wrote, "Courts have repeatedly declined to become involved in the evaluation of academic performance, reflecting the policy that administrative decisions of educational institutions involve the exercise of highly specialized professional judgment that these institutions are, for the most part, better suited to make."
The decision noted that both courses focused on group teamwork and said Boatemaa "was not unfairly excluded from these groups. Her conduct forced the professors to take action."
Vanderbilt wins
Vanderbilt University has won a second round in a gender bias lawsuit by a female former faculty member who was terminated in 2013 for violating its conflict-of-interest policy.
The U.S. 6th Circuit Court of Appeals upheld a lower-court decision dismissing the suit by Dr. Jean Simpson, who set up her own consulting business while a full-time professor in the Division of Anatomic Pathology without permission and without disclosing it on her conflict-of-interest forms.
She collected $244,146.84 in fees through her company between February 2012 and October 2013, the decision said.
A university investigative committee recommended termination for cause, which took effect after Simpson rejected an offer to resign conditioned on her payment to Vanderbilt of some of those fees.
Her Title VII and state human rights suit alleged that male faculty members who had private businesses were not disciplined as harshly.
Writing for the unanimous three-member appeals panel, Judge Alice Batchelder said Simpson failed to show an appropriate comparison between her situation and that of male faculty members.
For example, one male professor had properly disclosed his outside business ties, stopped that work twice when informed of a conflict- of-interest violation, cooperated with the investigative committee and paid fees he'd earned to the university.
Also, his outside work was "less egregious than Simpson's, creation, management and solicitation of former Vanderbilt consult clients for her own independent business," the court said.