As the school year begins at most college campuses, three major academic organizations are making clear their commitment to free speech for university professors.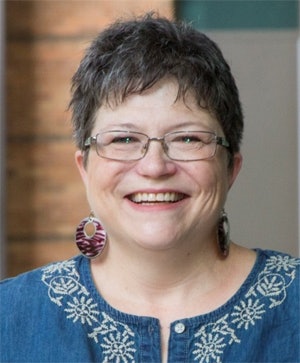 In a joint statement released on Thursday, the American Association of University Professors (AAUP), the American Federation of Teachers and the Association of American Colleges and Universities, expressed concerns over the recent harassment of faculty across the country and the censorship of professors based on statements they make outside of the classroom.
"At a variety of institutions—public and private, large and small—individual members of the faculty have been singled out for campaigns of harassment in response to remarks they have made, or are alleged to have made, in public speeches, on social media, or in the classroom," the groups stated.
"These campaigns of harassment endanger more than the faculty member concerned. They pose a profound and ominous challenge to higher education's most fundamental values."
Dana Cloud, a professor in the Department of Communication and Rhetorical Studies at Syracuse University, became the victim of threats and hateful messages after she tweeted at a counter-protest during an event called "March Against Sharia." A vocal community of right-wing activists called for her dismissal from the university.
Through her own initiative, the help of her faculty network, and the assistance of the AAUP, she regained control of the narrative surrounding the tweet. Cloud was able to escalate communications through university administration, sharing the harassment she had been receiving with Syracuse's president, Kent Syverud, who subsequently announced that Cloud would keep her professorship.
For the AAUP, the professional relationship between this faculty member and administrator demonstrates how freedom of speech can be protected on university campuses. The organization's statement quotes the "exemplary" response from Syverud.
The statement quoted Syverud: "Free speech is and will remain one of our key values. I can't imagine academic freedom or the genuine search for truth thriving here without free speech. Our faculty must be able to say and write things—including things that provoke some or make others uncomfortable—up to the very limits of the law."
Henry Reichman, the chair of the AAUP's Committee on Academic Freedom and Tenure, articulated that the organization's position was to "categorically reject all demands to dismiss a faculty member for that faculty member's controversial speech." Reichman added that a professor's termination should happen only through due process, such as an evaluation by colleagues.
That being said, the pressures against university administrators can often be daunting, said Reichman. Social media has produced new challenges.
"Most expression had a much more limited audience in the past," said Reichman. He said that platforms like Twitter require fast action from the university, and rushed decisions are not always the best ones.
"The timeline moves far more rapidly," said Reichman. "Cooler heads don't prevail."
Cloud and Reichman agreed that university administrators often prioritize the institution's reputation over its greater mission. "They will, if given a chance, sanction a faculty member as a first course of action unless you intervene," said Cloud.
Reichman stated that although he hopes the joint statement will gain the endorsement of university administrations, he believes there is a larger conversation to be had between universities and the public.
Moving forward, Cloud said that institutions may need to go beyond thinking of professors as employees. "We could all think more systematically about public intellectuals and whether universities have a responsibility to their faculty not only as teachers on their campus but as public figures, and what that kind of support would look like," she said.