Imagine overcoming the odds — being a young, underprivileged Black male, who recently graduated from his local high school with honors, scored decently on the SATs, proudly heading to his first college class at the state's largest predominantly White institution (PWI). He is filled with so many emotions — excitement, hope, promise.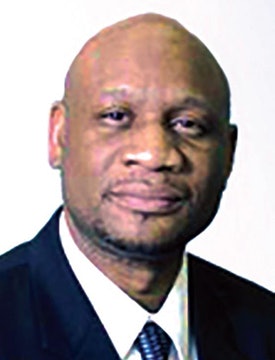 However, upon entering class, this young man instantly notices all eyes staring back at him from a room filled with only White faces, including the professor's. Suddenly, he faces a heightened sense of racial awareness, propagating feelings of insecurity and alienation. It is a scene repeated throughout the week.
Researchers reveal it is not uncommon for students of color, particularly African-American students, who elect to attend PWIs, to describe their in- and out-of-classroom experiences as "chilly," unwelcoming and inhospitable. They define their collegiate experience as running the gamut between virtually being ignored
in critical conversations and dialogue to essentially being sought after to serve as the spokesperson for their entire race.
Another hurdle: 100 percent of African-American males reported they went through a "proving process" in the classroom before faculty perceived they possessed the intellectual capital to be academically successful. Then there is constantly being asked which sport they played or being congratulated repeatedly on Mondays if the football or basketball team beat its weekend opponent.
As an African-American male (Errick Farmer) who completed his undergraduate studies at a PWI, I can verify these occurrences are real. Not only have I experienced these as a student but also, today, as a young educator with a Ph.D. On numerous occasions, both students and staff have confused me for a student-athlete while walking across the college campus.
So how does any student, but especially the African-American male, overcome these types of situations and succeed?
Research consistently uncovers three key factors that are necessary for Black males to succeed in college — peer support, a strong campus services support system and genuine faculty support.
"If you think about it, a lot of your White students don't come from very good high schools, but they're able to persist," states Darnell Cole, associate professor of education at the University of Southern California, who studies race and ethnicity in higher education. "One of the reasons they are able to do that is because they find enough peer support, faculty support and support among their campus services. Non-Black faculty have a responsibility to Black students, too."
Many African-American male students come from different backgrounds and social economic status and while found worthy intellectually to attend the college of their choice, they may require this faculty/student relationship to have a commonality with their new surroundings and to comprehend the lines of communication.
To foster these relationships, faculty should have office hours where face-to-face interaction is encouraged and should begin immediate email communications, as well as other digital forms of communique, with timely back-and-forth responses. Faculty contact of being supportive and showing interest was found to be particularly important by researcher Douglas Guiffrida for African-American students studying at a PWI. Students perceived these White or Black faculty members as helpful and as someone who cared about their future. These faculty also provided support and advocacy in other dimensions of students' college life.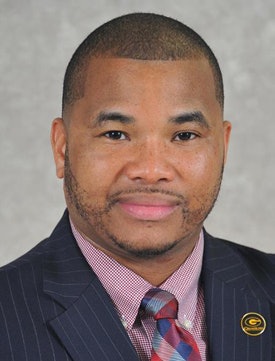 As educators, we really only have a contractual obligation to show up at the scheduled time and teach the course materials. However, we genuinely need to ask ourselves, is it enough? What about an educator's ethical obligation to his or her students' success? It actually takes little extra time and effort to go from being a good teacher to a first-rate one.
It is not about being every student's best buddy but about caring for them as individuals. Being a first-rate teacher is as easy as being keenly observant from the first day of class and letting your students know your door is always open — for academic issues, as well as any other issues you might be able to assist with simply by lending an ear.
It's as straightforward as taking note of the struggling student and asking how one can help — intervening before the situation gets to a critical point. It's about making all students aware of the different tutoring options available on campus. It's about promoting the available campus services to one's students so they can connect with their peers, other college personnel, opportunities and, ultimately, their university.
As Swiss psychiatrist Carl Jung said, "One looks back with appreciation to the brilliant teachers, but with gratitude to those who touched our human feelings. The curriculum is so much necessary raw material, but warmth is the vital element for the growing plant and for the soul of the child."
This story also appears in the 21, 2017 print edition of Diverse.
Dr. Errick D. Farmer is an assistant professor of professional leadership development in the School of Business and Industry at Florida A&M University.
Dr. Adriel A. Hilton serves as director of the Webster University Myrtle Beach Metropolitan Campus and is an adjunct assistant professor in the George Herbert Walker School of Business and Technology.