A new initiative at Florida A&M University (FAMU) that is funded by the National Science Foundation will have significant implications for how historically Black colleges and universities (HBCUs) address gender disparities in the hiring, retention and promotion of women faculty.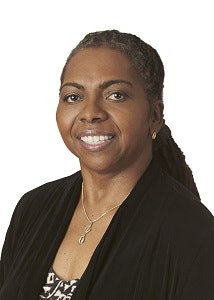 Using the concept of cultural humility and focusing on intersectionality, the FAMU ADVANCE Institutional Transformation Initiative aims to assess and transform the institution's climate, culture, policy and practices that have led to underrepresentation of Black women faculty, particularly in the science, technology, engineering and mathematics (STEM) and the social and behavioral sciences (SBS) fields.
The five-year initiative will additionally provide mentorship to 20 selected STEM and SBS women faculty fellows and develop activities and programming through a recently established Center for Faculty ADVANCEment, according to leaders.
"As the only Black woman and the first to earn tenure in Environmental Sciences at a large HBCU, I wondered why so few of us were faculty when most of our students were Black women," said Dr. Marcia Allen Owens, associate professor of environmental science and policy, principal investigator of FAMU ADVANCE and director of the Center for Faculty ADVANCEment. "The NSF ADVANCE grant stood out as one that would help me to use research to find answers to my questions."
Owens' particular focus on Black women faculty's intersecting racial and gender identities, challenges assumptions that Black women at HBCUs do not have as many problems with discrimination, implicit or explicit bias as counterparts at predominantly White institutions, for example.
"Black women's intersectional identities are masked and subsumed in the phrase 'women and minorities' and what is lost is that we are Black and female at the same time," Owens said. "There are some particularities that exist because of the combination of race and gender."
FAMU began preparation to launch the institutional transformation project last fall. The initiative's emphasis on cultural humility, rather than cultural competence, endorses the belief that "no gender, discipline, race or religion is the norm and that everyone belongs in FAMU's contemporary academic setting," Owens said.
FAMU ADVANCE is in its infancy, Owens added, and the project's initial phases will build on the work of prior NSF ADVANCE grant awardees who examined their own policies and practices that affected women faculty. These policies revolved around recruitment, hiring, tenure and promotion and work-life balance issues, Owens said.
"Additionally, the existence of implicit biases regarding women's place and belonging in STEM professions has also been explored at other ADVANCE institutions, and will also be an integral part of the FAMU initiative," she said.
The transformative project comes at a time when women at the instructor rank account for 50 percent of FAMU's women faculty, while only 16.9 percent of women are full professors.
The Chemistry and Psychology departments make up the bulk (42 percent) of the 50 percent-figure with two and three women full professors, respectively. Meanwhile, just five STEM and SBS fields have one woman full professor, and 11 out of 19 STEM and SBS fields have no women full professors.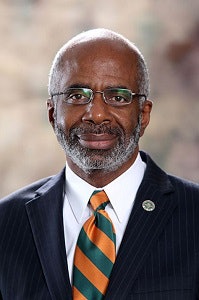 A primary outcome for FAMU ADVANCE is to create cohort groups that will empower women faculty to "come out of their respective silos" to meet each other and know that they are not alone, Owens said, adding that project officials are just beginning to start the recruitment of faculty fellows and mentors.
In addition, fellows will walk away from the formal mentoring program knowing what their needs are and having the executive coaching and skills to become mentors to women after them.
"Our baseline study indicated that, in addition to mentoring, our faculty need assistance with balancing 4-4 teaching loads with research productivity," Owens added. "Many faculty do not seek the promotion to full professor because of lack of research productivity and peer reviewed publications."
The Center for Faculty ADVANCEment will use the project's findings about the experiences of FAMU's STEM and SBS women faculty to develop institutional initiatives and strategies that will ultimately "transform faculty life in every discipline," Owens noted.
"The proposed project will result in the articulation of perspectives and strategies for success of women STEM faculty and offer best practices that may be duplicated at other HBCUs, while also providing majority institutions with additional context for supporting intersectional gender equity for STEM/SBS women," Owens said.
A chemist by training, FAMU president Dr. Larry Robinson praised Owens and her team for their efforts to develop a "winning proposal on a subject vitally important to Florida A&M University, HBCUs and institutions of all types, shapes and sizes."
"Implicit bias relevant to women faculty is pervasive," he said, "and I'm confident that strategies will [be] garnered from Dr. Owen's research that can be applied systemically."
Tiffany Pennamon can be reached at tpennamon@diverseeducation.com. You can follow her on Twitter @tiffanypennamon.