A group of faculty at the University of Minnesota Duluth (UMD) wrote to leaders of the university system outlining ways they could address "deep-rooted structures of racism" and inequalities at the university, reports the Duluth News Tribune.
Pointing out that UMD staff are less diverse than the state of Minnesota, the letter — written by the Anti-Racist Subcommittee of Employees of Color and American Indian group — recommends that the school hire a culture of 50 tenured or tenure-track faculty who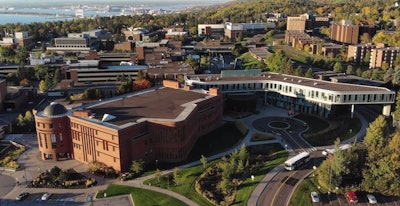 are Black, Indigenous or Latino/a within the next three years.
According to the faculty group, in order for UMD to accurately reflect Minnesota's population, there should be 24 Black faculty members tenured instead of the current 11 and there should be 20 Latino/a faculty members instead of the current five. As for the Indigenous population, more than 2.5% of UMD's tenured faculty identify as Indigenous, even though only 1% of Minnesota's population identifies as Indigenous.
The faculty group also asked that the university hire a vice chancellor of equity and diversity and that it require all undergraduate students to take a three-credit course on race and social justice.
"We recognize that the university is experiencing severe financial challenges due to COVID-19," the letter states. "However, the work of racial equity cannot be put on hold. Racial equity must be prioritized amid a pandemic that is wreaking its worst havoc on communities of color."
In response, the university's spokesperson, Lynne Williams, stated: "UMD leadership recognizes the importance of a chief diversity officer and is currently exploring structures and options for such a position moving forward."