All faculty types suffered job losses during the 2020-21 academic year.
The reason is COVID-19 pandemic-related budget cuts, CUPA-HR research director Dr. Jacqueline Bichsel wrote in an email.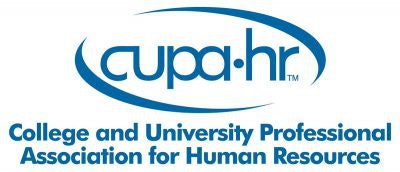 The 2021 CUPA-HR Faculty in Higher Education Report – with data from 793 institutions – examines overall faculty size and salary changes over the past year, amid the pandemic.
With a nearly 5% decline, adjunct faculty were worst off. According to a CUPA-HR press release, master's, baccalaureate and associate's institutions reduced adjunct workforces by more than 6%. Meanwhile, at associate's institutions, tenure-track faculty had the largest percent decrease – -7.8%.
In terms of full-time faculty in specific departments, leisure and recreational activities and library science suffered the biggest job loss percentage – each had a more than 13% decline in full-time faculty, according to the release. As for sheer number, business, management and marketing and biological and biomedical sciences lost the most faculty, with a third to almost 50% of institutions reporting cuts in these departments.
When it comes to full-time faculty salaries, the overall median increase from 2019-20 to 2020-21 was 0.69%, marking the lowest increase since 2010, according to the report overview.
Despite the many changes wrought by the pandemic, the ratios of tenure-track, non-tenure-track and adjunct faculty are more or less the same from last year, according to the overview.
It's key to remember that these results are preliminary, wrote Bichsel.
"These findings are preliminary," Bichsel said. "We're getting a measure of the immediate response of higher ed institutions to the pandemic and its related budget cuts. The next few years will tell us how the higher ed faculty landscape has shifted — perhaps permanently — to address the ongoing recession, reduced budgets, and enrollment cliff."
Proportions of women and minorities in tenure-track faculty positions have not changed drastically from the previous year, according to the overview. But, to note, these populations are "less represented with increases in rank among tenure-track faculty, a trend that has persisted for many years," the overview reads.
"History shows us that recessions hit women and racial/ethnic minorities the hardest; we will monitor shifts in the next few years to see whether women and minority faculty have been disproportionately impacted," Bichsel noted. "We know that many higher ed institutions have kept diversity and equity issues top of mind during the pandemic, and we hope they continue to do so in the coming years as we see the effects of the pandemic unfold."
Jennifer Goez, senior director of faculty recruitment and communication strategy at Columbia University's School of Professional Studies, wrote in an e-mail, "For each faculty talent pipeline (tenure-track, non-tenure-track full-time, adjunct faculty), institutions need to develop specific strategies centered on their mission and values of diversity, equity, inclusion, and anti-racism; in this way, we are actively working towards making inroads and making incremental and sustainable change while transforming the culture."
Goez added, "These strategies are highly nuanced for every institution. The data provided by the CUPA-HR report is critical to understanding broad-based challenges, and ultimately, when examined, can help to inform these strategies."