Next month, American Idol season two winner, Ruben Studdard, will teach a masterclass for performing arts majors at the University of Tennessee at Chattanooga (UTC).
The class, which will take place on March 7 and 28, will include first-hand experience from Studdard on how to prepare for the music industry while attending UTC.
"I am extremely excited," said Studdard in an interview with Diverse.  "I never thought that this would be something I would be doing but it's turned out to be one of the best decisions I've made."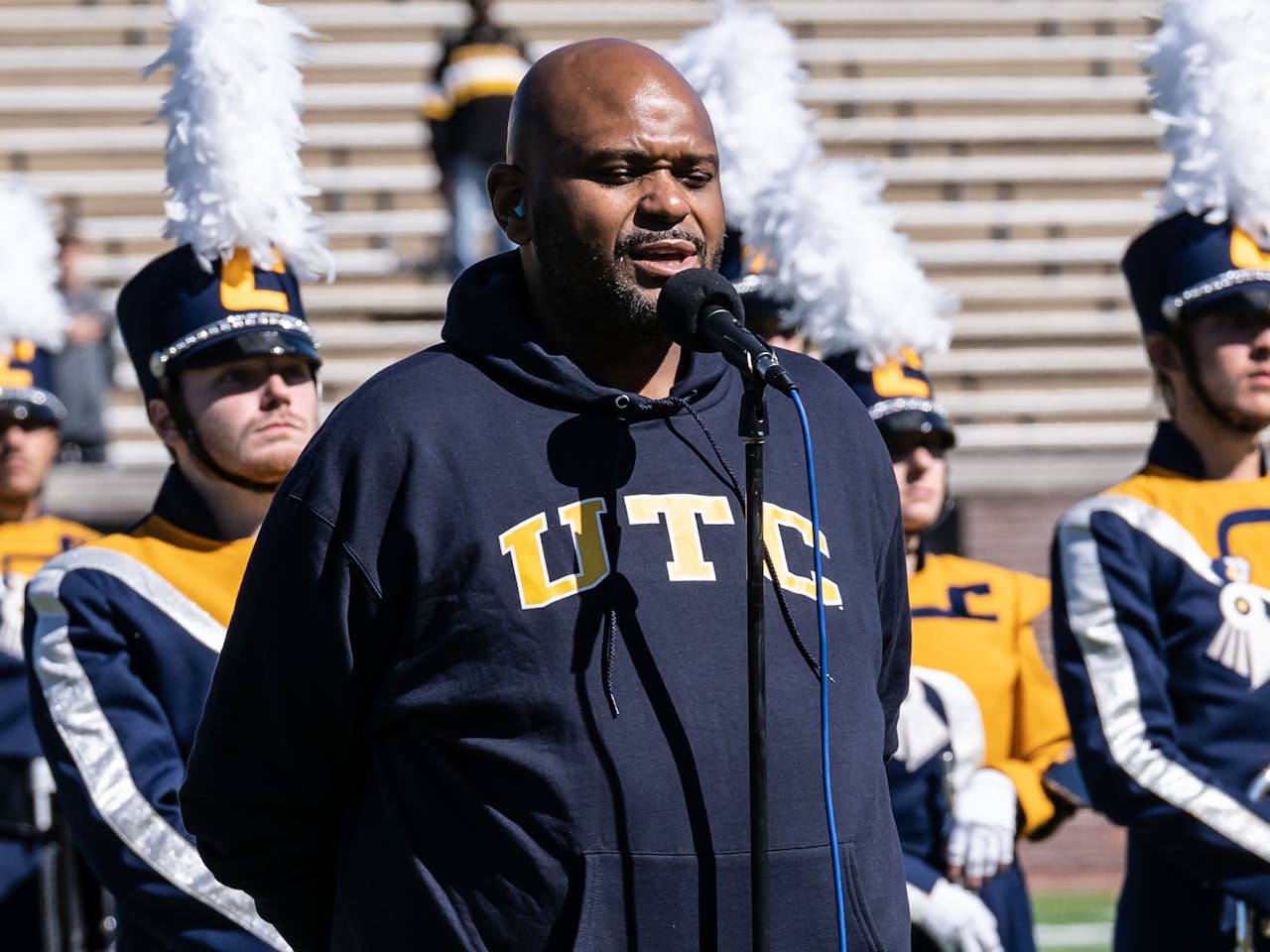 Ruben Studdard
The Grammy-nominated artist will be working hands-on with UTC's Singing Mocs,  a contemporary singing group that specializes in pop, acapella and vocal jazz.
"The main objective is to give music students the opportunity to speak to somebody that's actually in the music industry," said Studdard, "something that I wish I had when I was in school. I want to talk to them about how to protect your voice, talk to them about making sure that knowing their material is important. In this business, the young people aren't as prepared as they were years ago."
"This is an emergent process," said Stuart Benkert, head of UTC's Department of Performing Arts. "We want diversity. We want inclusiveness and we need that to grow hopefully exponentially on several levels. Ruben is a fine musician and has a great wealth of experience that all talented musicians don't bring the same talent to the table."
The opportunity for Studdard to give this class happened when UTC's Vice Chancellor for diversity and engagement, Stacy Lightfoot, asked Studdard to sing the national anthem at a home football game last year. A friendship with the singer blossomed when she was the executive director of his Ruben Studdard Foundation for the Advancement of Children in Music Arts, which hosted music summer camps for middle and high school students in his hometown of Birmingham, Ala.
"When I started my foundation," Studdard added, "she became the first director and she put our foundation on great footing."
After the game, Studdard had dinner with UTC administrators including Benkert and they started to discuss how music education could be improved to better prepare students for a successful career. 
"We got into a conversation about how do we educate students who are good players, but don't read music," said Benkert. "They are barring the door from those with talent who don't have any experience, and Ruben hadn't thought about it that way."
At that meeting, Studdard went a step further and told him that college doesn't teach musicians about contracts or even multiple styles of singing. 
Benkert recalled, "I looked at him and said, 'you're right.' Why don't you come teach for me? He thought I was joking and he said, 'are you serious?' and I said yeah, why don't you come here and teach?"
For Studdard teaching is a part of the "family business" that he was not a part of. His mother, Emily, teaches in Birmingham Public School System and his father, Kevin, is a former auto body collision technology teacher. 
 "My Aunt Pauline taught in Atlanta Public Schools for 30 years and the man I was named after, Uncle Ruben, was a professor at Central State University."
Benkert has spent the last five years trying to figure out how his department could be a more inclusive environment for those who lack professional training. 
"When I came back to [teach] performing arts, we decided that we weren't just going to redesign the classes that we have, we were going to actually redesign the program," he said, adding that social media platforms like YouTube and Tik Tok show singers and musicians with raw talent but lack formal training. 
"We redesigned how we do music at UTC and the redesign was to allow people to come with whatever level of music understanding they have and for us to find a way to teach them," he said. "If they have a harmonica– fine– bring the harmonica. You play bass guitar– fine. We're not going to make you play bass in orchestra. If you make music on an iPad, certainly. We're in the business of building people."
Just like in other fields, the music industry is asking people to have multiple skills that normally would not go together. Some institutions are offering degrees in music with a business minor. 
Benkert says that his program at UTC is planning to offer these skills as well. 
"We're looking at creating some type of programming in engineering because a lot of the instruments that we play now use software encoding and who's to say that someone who has the modern musician will need coding skills? I actually saw a job posting where they were looking for a musician that needed to know SQL. That's a programming language." 
"You don't want to turn somebody away because you don't know how to handle software that they got to play. You need to know how to do everything," he said. 
Studdard agrees.
"There are a lot of things that as a young person that you can get away with vocally that you can't get away with when you turn 30," he said. "Once I became cognizant of that being a root cause of why I was having to go to the ear, nose and throat doctor so much, I changed it."
Having a masterclass like the one he is slated to teach, would have been useful for a younger Studdard when he was a college student.
"If I was at Alabama A&M University and I was Ruben, the sophomore, that had recorded demos and if Ruben, the seasoned entertainer, showed up on my campus, I would be so excited to ask him questions about his experience and what I should be doing. That's why I'm doing this," he said.
Benkert said that Studdard brings a wealth of experience to the classroom. 
"He's got the whole package. He's the real deal," said Benkert.