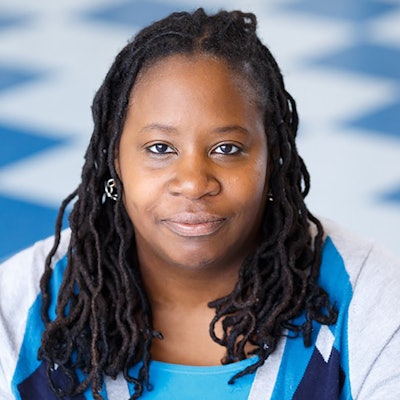 The University of California San Diego (UCSD) will be welcoming 13 new, tenure-track faculty members who are connecting Black Studies with science, technology, engineering, and health subjects across eight divisions and schools. Three hires have already been announced, and three more offers have been made.
"The important part about our approach to diversifying faculty is that we are being very intentional and clear about why we are doing this," said Dr. Becky Petitt, UCSD's vice chancellor for equity, diversity, and inclusion, who is leading these hiring efforts with faculty. "A diverse faculty is about institutional excellence. It improves teaching and learning for all students. And substantial research shows that diversity helps us solve big, complex challenges because you are bringing multidisciplinary, multi-background lenses together. This is all part of our comprehensive strategic plan for inclusive excellence."
At a time when many institutions claim struggle to recruit diverse faculty, UCSD is being hailed as a model.
Petitt added that the current cluster hire focuses on diversifying Black faculty over the next year or two. UCSD is also working on another cluster hire that will be centered on Latinx scholars.
UCSD's latest three faculty members on board include neurobiologist Dr. Hiruy Meharena, computer scientist Dr. Imani N.S. Munyaka, and chemist Dr. Lisa Jones.
In July, Jones will join UCSD as the Chancellor's Associate's Endowed Chair in Chemistry and Biochemistry. She noted a big draw to the job was the unusual chance to teach courses about health disparities that link STEM subjects to African American Studies.
"When I was an undergraduate focused on STEM, my plan was to minor in African American Studies, so when I heard about this program, I thought I would have loved that as a student," said Jones, who added that about half of UCSD undergraduates minoring in African American Studies also major in STEM. "I think these kinds of programs are important for students today."
With the pandemic bringing greater public awareness to health disparities, Jones stressed that courses on such disparities are even more critical as the country's population becomes increasingly diverse.
"If treatments for diseases only work for one racial or ethnic group, then that is a problem," she said. "We are a diverse population, and we want to take care of our whole population. That is what I hope people will see when I teach these courses. I want students to be excited about becoming future scientists because we need this work."
Petitt agrees and noted the program's positive potential impact on students.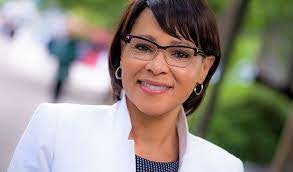 "The students are at the center of everything we're doing," she said. "We want to make sure that we're creating the best educational environment for our students, and not just our Black students, but all students enriched by this intentional effort."
The new hires are funded in part through a $500,000 grant that UCSD received in 2020 from the University of California's Advancing Faculty Diversity Program. Petitt noted that the grant was a catalyst, but that recruiting STEM faculty can be costly. UCSD leadership, particularly the university's chancellor, Dr. Pradeep Khosla, supported additional campus funding to attract sought-after candidates like Jones.
Yet Petitt said that "diversity is one thing, inclusion another." She pointed out that Jones last year withdrew from consideration for a faculty position at the University of North Carolina at Chapel Hill after the institution's board of trustees denied tenure to the Pulitzer Prize-winning, Black journalist Nikole Hannah-Jones. For many, that rejection raised questions about a toxic campus culture for Black faculty members.
"So, Lisa held us up to a lot of scrutiny, asking if this is really the place she wants to be," said Petitt. "But because we had Black faculty members recruiting her as part of a faculty-led initiative, we were able to warmly welcome her to UCSD. I think that has been a key piece in our success here."
Alongside Petitt, three faculty of color have led the hiring committee: Dr. Thandeka Chapman, professor of education studies; Dr. Makeba Jones, associate teaching professor of education studies; and Dr. Ivan Evans, provost of Eleanor Roosevelt College and professor of sociology.
"I wanted to find a position where I would be supported and feel safe in doing the work that I wanted to do," said Munyaka in a statement on becoming an assistant professor at UCSD's Jacobs School of Engineering in the Department of Computer Science and Engineering. "I look at how design impacts both knowledge and understanding in decision making through the lens of communities of color."
To Petitt, these moves are promising for what lies ahead at UCSD.
"In my work, what matters is not just what you say but what you do," she said. "If there is any linkage to 2020, this is it: to the statements we made then that Black Lives Matter, Black Scholarship Matters, and Black Minds Matter, here is how you know that we are serious, that our actions match our words."
Rebecca Kelliher can be reached at [email protected].