Dr. Valerie Sheares Ashby would like to make one point clear: there will not be any deviation from the mission or the vision of the University of Maryland Baltimore County (UMBC) this summer when she takes over for Dr. Freeman Hrabowski as president.
That's the main point as Ashby prepares to exit her role as dean of Trinity College of Arts and Sciences at Duke University. She said she will simply approach her new role "in a strategic fashion."
"UMBC has a vision that I find to be inspiring, courageous and relevant," said Ashby, adding that the university "is going to redefine excellence in higher education through an inclusive culture, innovative teaching, research across the disciplines, and by highlighting social justice through civic engagement and economic prosperity."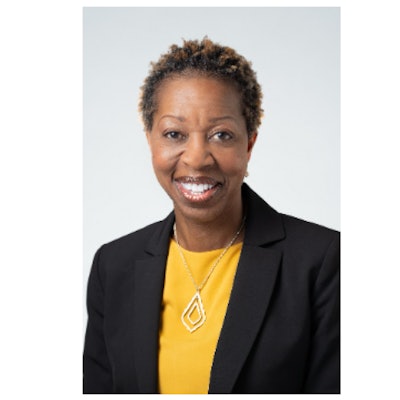 She said that will happen because UMBC "has a welcoming environment and inspires inquisitive minds from all backgrounds."
But what will that look like? It will start with using the building blocks that are currently in place.
"UMBC was just named a Research 1 institution. Now the key is sticking to that designation in our performance in undergraduate and graduate spaces," Ashby said, "as well as, of course, in research. I don't think anyone has figured out just how to do that, but know that UMBC has a culture that can and will do so."
One example she offered concerns doctoral candidates.
"When you look at the percentages of women and other underrepresented students who get Ph.D's nationally across certain disciplines, they can be as low as the single digits," she said. "So while we've made progress in getting underrepresented groups four-year degrees, there hasn't been much movement in the Ph.D. space."
Next on the to-do list comes addressing the fundraising demands that are inherent to a president's role.
"I've done a considerable amount of fundraising at my previous position at the University of North Carolina [where she received her B.A. and her Ph.D. degrees in chemistry], then more at Duke. We spend much time with the alumni, parents, the business community and understand that philanthropy is a relationship and trust-based business," she added.
As for the business community, Ashby will also be overseeing bwtech@umbc Research and Technology Park, which bolsters economic development via government and industry partnerships, and promotes entrepreneurship, workforce training and technology commercialization programs.
"I'm excited about the prosperity it brings with the companies that launch and build employment," she said. "It's a wonderful attraction and a model that I would like to enhance with area industries, as well as heighten its visibility in the region."
The key word is visibility, with the hope that that trait will continue to raise the university's burgeoning profile in academia to that of Stanford, and MIT.
"Part of the job of a president is to ensure that the university is known around the country. Freeman greatly elevated the university's profile, but I know that's ongoing work," she added.
Dr. Kafui Dzirasa, an associate professor of psychiatry and behavioral sciences at Duke University and a UMBC graduate, has known Ashby "for many years." It turned out that they met via a most appropriate connection. And who was that shared mentor? Dr. Freeman Hrabowski.
"Freeman felt that Valerie and I had an overlapping value system in that everyone has a place and a way to contribute, and that led to positive transformation," he said.
Like Dzirasa, Ashby is an African American and a scientist, "so our personal experiences have led us to how we think about science, which is more than simply designing experiments. It's also about interpreting the data and its findings. One's individual background and experiences play a foundational role in that process."
Given Hrabowski's immense reputation in education, Dzirasa knows that Ashby has big shoes to fill. However, he shared an interesting perspective on that observation.
"I think people will say the same things about her in a couple of decades," he said. "They have a shared value system that will be apparent. The product and integration of their visions will become apparent early in her tenure."
Ashby will approach her next horizon on Aug. 1 and start building on UMBC's diverse student body.
The very best display of what a university stands for, she said, is apparent when its graduates enter the workforce.
"Investing in our students is how we can promote UMBC," she said, "along with the successes of our faculty with research innovations, technology and the diversity of the student population."
And that preparation, Ashby believes, will lead to greater success.
"There is so much UMBC has accomplished, but there is so much more to do," she said. "I have no desire to deviate from that."