Mixed-gender research teams produce more high-impact scientific studies than teams made up of just one gender, according to new research from the University of Notre Dame. But, gender-diverse teams are still underrepresented in medical research.
"Medical science may have the potential ability to speed up breakthroughs by encouraging the formation of mixed-gender teams," said lead researcher Dr. Yang Yang, an assistant professor of IT, analytics and operations at the university's Mendoza College of Business.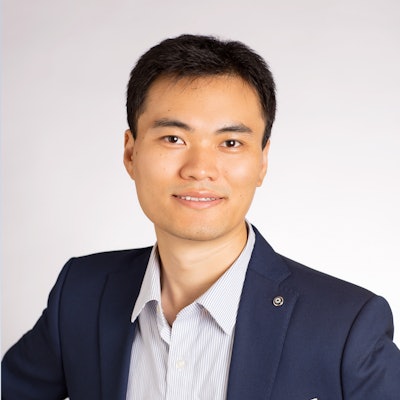 The study appeared in the Proceedings of the National Academy of Sciences in late August.
Yang and his colleagues analyzed 6.6 million medical research papers published globally between 2000 and 2019. They defined "gender diversity" as a value ranging from 0 when the team was composed 100% of men or women, to 1 when the team included an equal share of men and women.
Mixed-gender teams were significantly more likely to produce more novel studies that engaged and combined existing knowledge in a new way.
Gender-diverse teams were also more likely to produce papers that would go on to be highly cited than same-gender teams. The more even the gender balance on the team, the more creative the research was.
"This suggests that a team's gender diversity, gender balance, is a very powerful yet underrecognized correlate of novel and impactful ideas," Yang said.
The advantages hold for all 45 subfields of medicine and across research teams led by both men and women.
The boost in novelty of papers produced by gender-diverse teams can't be fully explained by factors like team structure, the expertise of teammates or the researchers' country of origin.
Average research team gender diversity as well as the share of teams that are mixed-gender have also steadily risen over the years.
But gender diversity remains an underutilized strategy for accelerating medical research.
"Despite those benefits, the proportion of mixed-gender teams in medical science remains underrepresented compared to what was expected by chance," Yang said.
Based on the current gender demographics of medical researchers, mixed-gender teams should occur as often at 17% more than they currently do.
Yang speculated that the underrepresentation could stem partially from gender inequality in the allocation of research funding in the form of grants and prizes. He said the key to more mixed-gender teams could lie in increasing inclusivity.
Mounting evidence has demonstrated the benefits of gender-diverse teams beyond the context of scientific research. A 2020 analysis by McKinsey & Company of 1,000 large companies in 15 countries found that companies with greater than 30% women executives were more likely to outperform companies with less diverse executive teams composed of between 10 and 30 percent women.
Gains in gender diversity on executive teams are inconsistent: Among the firms McKinsey & Company tracked since 2014, one-third made significant gains in gender and ethnic diversity. But an even greater share — 50% — made no gains at all.
In medical research, gender demographics have changed over the past two decades. In 2000, the share of female scientists stood at around 38%. By 2020, the figure rose beyond 45%.
The trends toward more women in science research and the increased prevalence of mixed-gender teams could signal an optimistic future for diversity in medical science, Yang said.
"I think this is a positive signal," he said. "But there's still a gap to fill."
Over the last decade, women's participation rates in graduate and postdoctoral medical research training exceeded men's.
The study also found that medical research has grown more collaborative over the past 20 years. Large teams of more than six authors now dominate the production of medical research, providing greater opportunities for collaboration across gender lines.