Howard University School of Law Dean Danielle R. Holley has been appointed co-chair of the Board of Directors for the Lawyers' Committee for Civil Rights Under Law.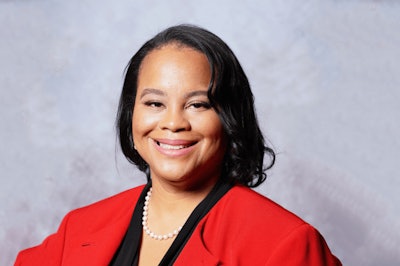 She will share the seat with Joe West of Duane Morris LLP.
Holley is an education law and civil rights scholar and an expert on diversity in the legal profession and higher ed.
"Her legal expertise, management experience, and visionary leadership will be of tremendous value to our organization as we build for the future," said President and Executive Director Damon Hewitt. "In addition, her deep knowledge and scholarship on educational equity issues will provide a critical perspective as we continue our work to defend truthful curriculum K-12 schools and diversity in higher education, including our participation in the pending Supreme Court cases on affirmative action."
Holley is highly acclaimed, with awards including the inaugural Impact Award from the Association of American Law Schools; the American Bar Foundation's Montgomery Summer Research Diversity Fellowship Distinguished Alumni Award; the Lutie Lytle Conference Outstanding Scholar Award; the National Bar Association's Heman Sweatt Award; and the University of South Carolina Educational Foundation's Outstanding Service Award.
Holley holds a B.A. from Yale University and a J.D. from Harvard Law School.