Dr. Rosalie Mainous will become dean of the College of Nursing at the University of Kentucky.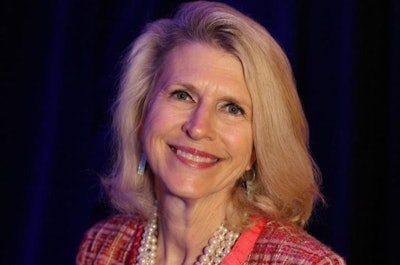 Mainous is a neonatal nurse practitioner and a National Institutes of Health (NIH) funded researcher whose work has focused on preterm infants.
Some of Mainous's previous roles include special assistant to the provost at Texas Woman's University (TWU); dean of the TWU College of Nursing; director of academic nursing development at the American Association of Colleges of Nursing (AACN); dean and professor at Wright State University-Miami Valley College of Nursing and Health; and associate dean for graduate programs and research and former associate dean for academic affairs at the University of Louisville (UofL) School of Nursing.
"Higher education is calling for innovation and UK has always been a leader in this respect," Mainous said. "There is an urgent need to develop more nurses with a wide range of backgrounds and perspectives in the state of Kentucky that are able to address inequities of health.
"Leading nationally in both practice and research, and with the first D.N.P. program in the nation and first Ph.D. program in the state, I am thrilled to be offered the opportunity to continue this tradition."
Mainous holds a Ph.D. in nursing from UK, a Master of Science in Nursing from Indiana University-Purdue University at Indianapolis, and a bachelor's degree in nursing from UofL.