Jennifer K. Rushlow has been appointed dean for Vermont Law and Graduate School's (VLGS) new environmental public policy school.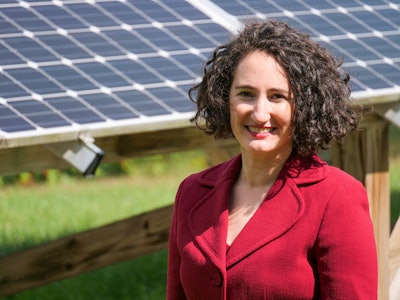 "[Vermont School for the Environment] students will graduate with a full toolbox of knowledge and skills for making change," Rushlow said. "Environmentalism has changed since its early days, and we need more inclusive and ambitious policy solutions than we've tried before. VSE's degrees are designed to meet the challenges of today by teaching students how to navigate an increasingly divided political system while the clock is ticking. In this time of climate crisis and its disproportionate impacts on people of color and low-income communities around the world, training leaders in environmental protection and community resilience is critical to our future."
In addition to this new role, she will also continue as faculty director of the Environmental Law Center.
In 2016, Rushlow was named Massachusetts Lawyer of the Year by Massachusetts Lawyers Weekly after she won Kain v. Department of Environmental Protection, a case ordering the Massachusetts state environmental agency to take steps to address greenhouse gas emissions.
Roles at VLGS she has held include associate dean for environmental programs, professor of law, and interim graduate school dean.
Rushlow holds a J.D. from Northeastern University School of Law and Master of Public Health from Tufts University School of Medicine.