Dr. Sarah Willie-LeBreton will become president of Smith College, effective July 1, 2023.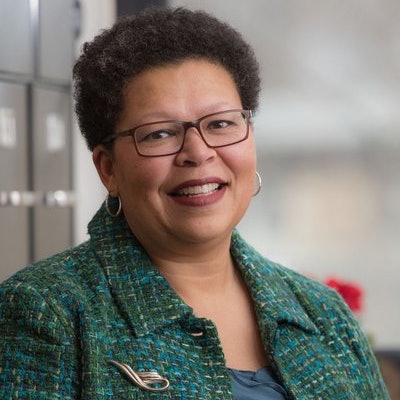 Willie-LeBreton is currently provost and dean of the faculty at Swarthmore College. There, she also chaired the school's Diversity Task Force and the President's Task Force on Sexual Misconduct.
Willie-LeBreton is a sociologist whose research focuses on social inequality, race, and ethnicity. She is the author of Acting Black: College, Identity, and the Performance of Race.
"The promise of education is not just the creation of knowledge, but the model of how to share it for our mutual liberation and the collective good," said Willie-LeBreton. "We tend to be more aware of injustice when it crashes in upon our lives, more aware of misogyny, racism and other forms of oppression when they circumscribe our possibilities, and more aware of the fragility of democracy when its admittedly young promise brought to us through the liberation struggles of its subdominant people is so clearly threatened. But so, too, are we more aware of knowledge when we participate in its co-creation, more appreciative of empathy when we receive it, more devoted to the liberal arts when we experience the power of mutually-informing disciplines."
Willie-LeBreton holds a Ph.D. in sociology and a M.A. in sociology from Northwestern University and a B.A. in sociology from Haverford College.