The National Institutes of Health (NIH) has awarded Northwestern University and University of California San Diego each a $16 million grant over five years to recruiting and hiring of diverse faculty.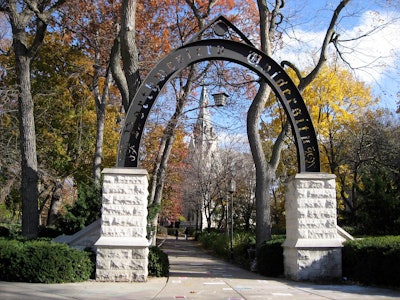 The money came from the NIH's Faculty Institutional Recruitment for Sustainable Transformation (FIRST) program. The organization attributed the disproportionately low numbers of underrepresented faculty and women in the biomedical workforce to insufficient levels of mentoring, guidance in career development, access to professional networks, and integration into the fabric of the institution.
At Northwestern, the money will allow the school to hire 15 tenure-track faculty in the areas of cancer, cardiovascular, and brain and behavioral sciences as part of its Northwestern University Recruitment to Transform Under-Representation and achieve Equity (NURTURE) program.
"Our stated awareness of the need for more diversity and our promises to lead change are now made manifest by NURTURE," said Dr. Clyde Yancy, Northwestern Feinberg School of Medicine's vice dean for diversity and inclusion and a co-primary investigator on the NURTURE program. "This is how real change happens with an intentional focus on diversity and a suite of processes creating a community appropriate for success."
At UCSD, the money will go towards recruiting 12 diverse, early-career research faculty in biomedical sciences. UCSD's program aims to hire a diverse cohort of biomedical scientists in four disciplines: cancer, cardiovascular diseases, infectious diseases/immunology, and neurosciences.
"UC San Diego is among the most enriched biomedical research environments in the world but lacks faculty diversity and effective programming to enhance inclusive excellence similar to other research-intensive institutions," said UCSD program leader Dr. JoAnn Trejo, a professor of pharmacology. "The interdisciplinary nature of our four chosen research clusters and the strength of existing cross-campus faculty collaborations between health sciences, biological sciences, engineering, physical sciences and social sciences will ensure that the FIRST Program has an impact on the entire biomedical research enterprise across the university."