Seventy-three University of Pennsylvania faculty signed a letter against the school's disciplinary action to students' alleged involvement in disrupting Convocation with protests, The Daily Pennsylvanian reported.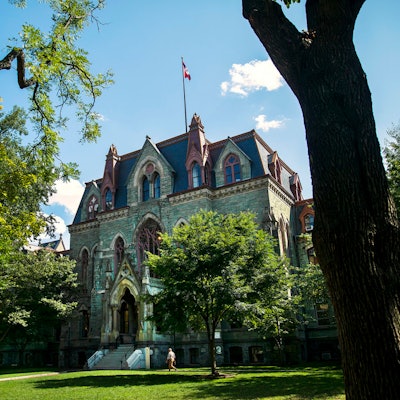 The letter – sent Sept. 23 – showed faculty support of student protest and opposition against Penn attempting to reprimand two students accused of violating the University's Guidelines on Open Expression and Code of Student Conduct due to alleged involvement in the protest that interrupted Convocation approximately a month ago.
The letter calls for no charges against students.
"The charges against them are incorrect, in fact, as can be demonstrated even by a casual review of video shot during that protest: They were there protesting the forced displacement of the tenants who live at the University City Townhomes, as were many other students and people; President Liz Magill engaged with them briefly from her podium; event stewards asked them to show their IDs or move away from the protest, and while they refused to identify themselves (as is their right), they did begin to leave," the letter read. "At that point, large numbers of other protestors arrived and took over the protest. They cannot be blamed for what followed, and they should certainly not be singled out from the large numbers of other students and non-Penn protestors who were gathered there.
The letter points out that the two students singled out are prominent activists, indicating that Penn wants to quiet protests through intimidation. It also notes that one of the accused students is a Penn Latinx student-activist and that "the large number of white students who have participated in this and other similar protests have not been so charged."
Akira Drake Rodriguez, assistant professor of City and Regional Planning at the Penn Weitzman School of Design, said Penn is selective about its open expression policy.
"It doesn't feel like protections are uniformly applied across the University," Rodriguez said. "That is concerning. This is a pattern [we] want to nip in the bud."