Dr. Anjalé Welton has been appointed the Rupple-Bascom Professor at University of Wisconsin–Madison (UWM). The professorship gives Welton funds over five years for research- and scholarly-related activities.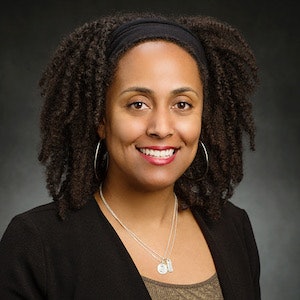 "School leaders need help cultivating school communities that are racially equitable and just," Welton said. "The resources provided by the Rupple-Bascom Professorship will help further my existing research-practice partnerships with school leaders engaged in anti-racist change."
Welton is chair of the School of Education's Department of Educational Leadership and Policy Analysis. And prior to that, she was a faculty member in the Department of Education Policy, Organization, and Leadership at the University of Illinois at Urbana-Champaign.
Her work focuses on racial equity, racial justice, activism, and education reform. She is co-author of the book "Anti-Racist Educational Leadership and Policy."
Welton holds a Ph.D. in educational administration from University of Texas at Austin; an MA in special education from George Washington University; an MA in educational policy and leadership from University of Maryland, College Park; and a BA in psychology from Southern Methodist University.