Wayne State University has received $6 million to recruit and hire 30 new humanities faculty and create a Black studies center.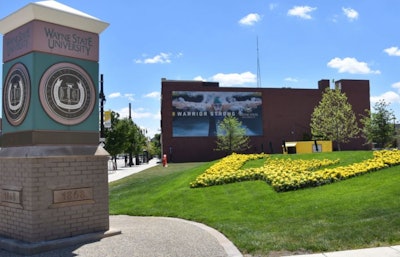 The money – from The Mellon Foundation – will help fund a cluster hire program that will recruit 10 early career scholars in the humanities for a tenure-track preparatory initiative; 10 new tenure-track hires; and 10 tenured faculty at the associate or full professor level. The focus will be on scholars with research interests including people of color, race, racism, inequality, equality, and justice.
"Wayne State is located in the largest majority-Black city in America, and our curricula should reflect that with more courses that center the Black experience and the role that race has played in American history, culture, and society," said Wayne State Provost Dr. Mark Kornbluh. "This grant propels us to build a more inclusive curriculum, a broader research agenda, and deeper impact on our community by dramatically increasing the number of faculty members whose work centers the Black experience."
The grant will also help fund the launch of the Detroit Center for Black Studies, a faculty-led multidisciplinary center at Wayne State that brings together Michigan scholars of African American, African, and African-diaspora studies and the interconnections with U.S. and global histories, culture, social, economic, legal, and health systems.