Hillary Clinton will become a professor of practice in Columbia University's School of International and Public Affairs (SIPA), effective Feb. 1.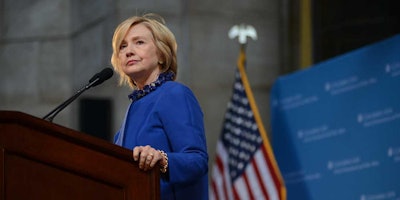 Clinton – a former senator, First Lady, presidential candidate, and U.S. secretary of state for then-president Barack Obama – will also hold a joint appointment at Columbia World Projects.
"Clinton … is one of the world's foremost experts on public policy and international affairs," SIPA Dean Dr. Keren Yarhi-Milo said in a statement to the SIPA community. "She is a remarkable leader who has been on the front lines of virtually every critical challenge facing our world today — from the global fight to save democracy, her advocacy for women's rights, and her staunch defense of marginalized people everywhere."
Clinton will help lead a new SIPA effort to bring together the best policy minds in the world for debate and collaboration, with the goal of developing policy solutions, the statement read.
"Starting in the 2023–24 academic year, students will have the opportunity to engage with and learn from her in the classroom, benefiting from her unparalleled experience in foreign and domestic policy," Yarhi-Milo said.
With the upcoming retirement of Columbia's president, Lee C. Bollinger, some have suggested that Clinton might be considered a successor.