Dr. Keona Lewis will become assistant provost for academic diversity and inclusion at the University of Notre Dame, effective Feb. 1. In this role, she will report to the vice president and associate provost for faculty affairs.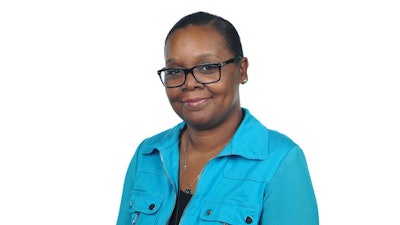 Lewis will also serve as an assistant professor of the practice in Notre Dame's Center for Social Concerns.
Lewis is currently associate director of research and evaluation for diversity, equity, and inclusion (DEI) at the Georgia Institute of Technology. She is also on the advisory boards of the Kendeda Building for Innovative and Sustainable Design at Georgia Tech and the Amana Academy Charter School in the Atlanta metro region.
Previously, she was program review and research manager for DEI at Georgia Tech and adjunct professor at Kennesaw State University.
"I have pursued a career in diversity, equity and inclusion with the hopes of making a difference in the lives of those around me," Lewis said. "Education is the great equalizer, however, all too often, access acts as a barrier to opportunity and growth. Throughout my professional career, I have had many opportunities to help level the playing field, and I am excited to continue this work at the University of Notre Dame."
Her research interests include matters of higher education, the African Diaspora, ethnicity, gender, and educational outcomes.
Lewis holds bachelor's and master's degrees in criminology and a doctorate in applied anthropology from the University of South Florida in Tampa.