Sweet Briar College's President Dr. Meredith Jung-En Woo will step down from the role at the end of the 2023-2024 academic year.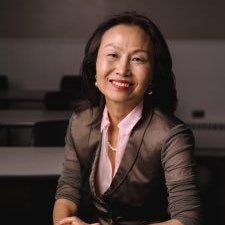 Woo led the school for seven years, during which the institution went through restructuring, including the creation of a curriculum focused on Women's Leadership Core to replace traditional "general education" classes. Other restructuring included changes to school size, budget, and tuition cost.
"Sweet Briar is an important institution with a distinctive mission. Deeply loved and supported by one of the strongest alumnae networks in the nation, it now has an unstoppable momentum," Woo said. "I look forward to passing the baton to a new leader who can take the College to a new height."
Woo also added a 26,000 square-foot, state-of-the-art greenhouse and 18 acres of vineyards to the school, along with adding a water-based AstroTurf field, renovating the school's 130-acre equestrian facility, and building a new health center.
Since 2017, enrollment at Sweet Briar has increased by 60%.