Dr. Georj Lewis has been appointed president of Clayton State University.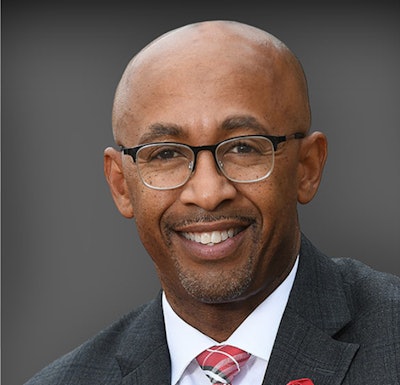 Lewis was president of Atlanta Metropolitan State College. He has been in senior leadership roles at Georgia Southern, Indiana University Northwest, and the former Armstrong State University, including as vice president for student affairs at Georgia Southern.
"Clayton State University helps metro Atlanta thrive with top-ranked programs including nursing and by being the best support for students as they improve social mobility and advance their dreams and careers," Lewis said. "It's an honor to join with Laker Nation's faculty and staff to help cement its reputation as one of the best state universities in Georgia. I'm also incredibly grateful for the students, faculty and staff of AMSC. It's been an honor to be a part of their journey toward success."
Lewis has been lauded for his work, with awards such as the 2021 Pillar of the Profession award by the National Association of Student Personnel Administrators; and the Paragon Award for New Presidents by the Phi Theta Kappa Honor Society.
Lewis holds a bachelor's degree in business/accounting and a master's degree in counseling/student personnel from Edinboro University of Pennsylvania and a doctorate in educational leadership from Georgia Southern.