Phylicia Rashad will become the inaugural Toni Morrison Endowed Chair in Arts and Humanities at Howard University. The chair was established in May 2021.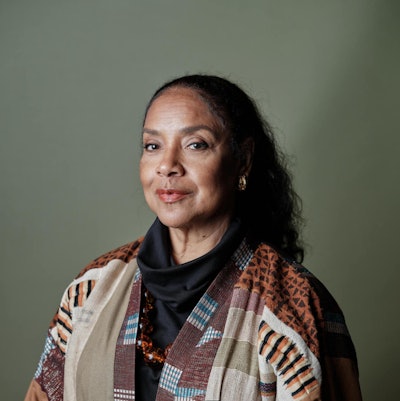 Rashad is currently dean of the Chadwick A. Boseman College of Fine Arts at Howard.
"Dean Rashad epitomizes the character, grace and creative genius that we want represented in an endowed chair as part of Toni Morrison's legacy," said Howard Provost Dr. Anthony K. Wutoh. "As the inaugural chairholder, we look forward to the significant contributions that she will make in shaping the educational and creative experience for our students."
Rashad has done award-winning work in the performing arts, and has experience in theater, television, film, and fine arts administration. Rashad became the first Black actress to win a Tony Award for best actress in a play in 2004 for playing Lena Younger in a revival of "A Raisin in the Sun." Television viewers came to know her through her performance as Clair Huxtable on the popular 1980s sitcom, "The Cosby Show."
"It is with great honor that we announce Dean Phylicia Rashad as the first holder of the Toni Morrison Endowed Chair in Arts and Humanities," said Howard President Dr. Wayne A. I. Frederick. "Toni Morrison left her mark as one of the greatest figures in American literature, and her legacy is one that continues to inspire future generations of writers and thinkers. By establishing an endowed chair in her name, we hope to deepen our students' exposure to literary and other creative arts and to continue to remember Ms. Morrison's legacy. Dean Rashad is the perfect choice for this position, and I look forward to her contributions in this role."