Tsai Lu Liu has been appointed dean of the College of Architecture, Arts, and Design (AAD) at Virginia Tech, effective Jul. 1.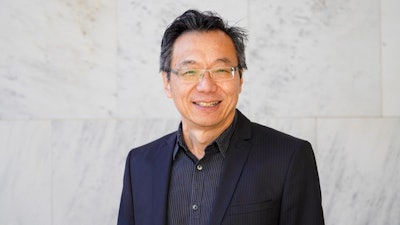 Liu is the head of the Department of Graphic Design and Industrial Design at North Carolina State University.
"During this important transitional period for the College of Architecture, Arts, and Design, Lu brings a wealth of academic and industry leadership experience to the college and a vision for working collaboratively to elevate its programs, faculty, and national reputation," said Dr. Cyril Clarke, executive vice president and provost at Virginia Tech. "His expertise and perspectives will be invaluable to our academic leadership team and to creating a strategic path forward for AAD that aligns with the goals and priorities of the university."
Liu has previously been assistant professor in Auburn University's School of Industrial and Graphic Design and interim associate dean for research and academic affairs in Auburn's College of Architecture, Design and Construction.
Liu's scholarly work focuses on analysis of user experience, applications of design thinking, industrial design processes, product development and manufacturing, and pedagogy.
Liu holds a B.S. from National Cheng Kung University in Taiwan; an MBA from Georgia State University; and a Master of Industrial Design from Auburn University.