Offering advice about professional development opportunities, shared governance, and health benefits were but some of the practices presented and discussed by Montgomery College and the Dominican University of California, the two winners of the 2022 Delphi Award, at a webinar on Wednesday.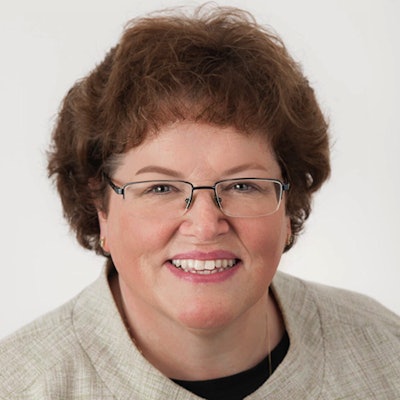 The annual Delphi Award – sponsored by the American Association of Colleges and Universities (AAC&U) and the University of Southern California's Pullias Center for Higher Education – commends and rewards schools giving support to non-tenure-track, contingent and/or adjunct faculty, according to its website.
The webinar, "Institutional Transformation to Support Contingent Faculty," centered on the efforts of the two schools to improve the experiences of and aid their adjunct faculty.
Representatives of Montgomery College, a Maryland community college, presented the school's Institute for Part-Time Faculty Engagement Support (IPTFES).
Almost half (40%) of Montgomery's classes are taught by part-time faculty, said Dr. Carolyn Terry, associate senior vice president for academic affairs at Montgomery. These adjuncts, who teach at multiple institutions, were facing issues of not having their own space, lacking professional development, and job insecurity, Terry said.
IPTFES provides part-time faculty with informative resource guides and staffed resource centers that come with lockers, computers, and copiers/printers. The centers also give these faculty members a place to meet with students outside of class, said Erik Swanson, IPTFES director and former part-time faculty at Montgomery.
The institute also hosts a part-time faculty conference twice a year for professional development and awards their work with annual part-time faculty awards, Swanson said. Terry added that Montgomery also offered three part-time faculty a year a fully paid semester-long fellowship so that they can pursue a scholarly project.
Kelly Livernoche, a part-time faculty member who teaches biology at Montgomery, said that she felt supported there.
"From the very beginning, when I started working at Montgomery College, my people supported me in reaching my goals," said Livernoche, who has been working at Montgomery for about four years and is last year's part-time faculty award winner. "They recognize that I am part-time faculty, and the goal is not for me to be working here for the next 50 years. ... That's not necessarily productive for my career. From very early on, my fellow faculty members in biology, members of the institute, [and] staff have been really supportive in helping me gain opportunities to eventually have a full-time job."
Meanwhile, Dominican University is similarly trying to support its adjunct faculty. The school employs 204 part-time/adjunct faculty and 32 full-time non-tenure track faculty, said Dr. Mojgan Behmand, vice president for academic affairs and dean of the faculty at Dominican.
At Dominican, adjunct faculty progress through a tiered promotion system based on "credit points," where one-point equals one credit course unit, said Carol Aiono Tucker, faculty affairs and institutional research board process coordinator at Dominican.
"When adjuncts earn points – and this can be through relevant experience, advanced degree, prior teaching from another regional, accredited institution, and also courses taught at Dominican – they progress through this tier system accordingly," Tucker said. "With these promotion policies, the adjunct gets acknowledgment for their professional achievements, rewarding long-term commitment, and promoting greater employment stability."
Dominican's part-time faculty members can also become eligible for health benefits and sick leave provisions, depending on the number of units they teach, Tucker said. The system promotes adjuncts continuing to teach at the school.
"Adjuncts are issued an annual employment letter, which really indicates their overall workload status for the coming academic year," Tucker said. "The more they teach a course, the more points they receive, plus they become an incumbent for that course."
Dominican also allocates $15,000 a year to compensate adjunct faculty for time spent attending professional development and university events, said Dr. Lindsey Dean, assistant dean for academic affairs at Dominican.
The private university houses a faculty forum instead of a faculty senate for shared governance, wherein adjuncts get a percentage of say (20% of full-time faculty), Behmand said.
"Adjunct faculty have designated slots on key shared governance committees," Behmand said. "What it allows us to do is hear perspectives and incorporate them into our planning, and to also make sure that our colleagues are always up-to-date and aware of all the changes, curricular or otherwise, that are happening at the institutions."