Dr. Eddie S. Glaude Jr. chair of the Department of African American Studies (AAS) at Princeton University, will be stepping down from the role, The Daily Princetonian reported.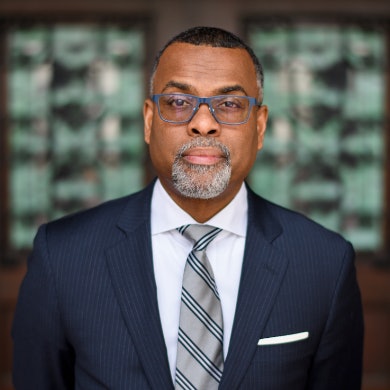 "It's just time," Glaude said. "It's time for a new leader, younger energy."
With this move, he said he would be staying at Princeton and returning to full-time research and other responsibilities, such as "trying to help the nation imagine itself differently when it comes to race matters."
Glaude has been chair since AAS, originally a certificate program, became a department in 2015. Over the years, the certificate program – established in 1969 – has had several high-profile appointments, including Dr. John Jemmott, the late Toni Morrison, Dr. Cornel West, and Dr. Nell Painter.
He is also a commentator on MSNBC.
"As a student, as a scholar, as a Black student, as an FLI [first-generation, low-income] student, it was everything that I needed for it to be," said Kiara Gilbert, who had Glaude as her junior paper and senior thesis adviser. "I know that AAS is going to be going on to … continuously better and bigger things."
In 2014, Diverse named Glaude an Emerging Scholar.