Dr. Elfred A. Pinkard will become Brown University's first-ever HBCU presidential fellow.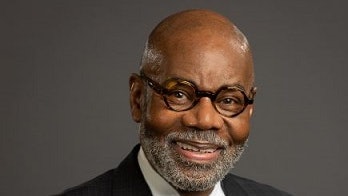 Pinkard, a veteran educator at historically Black colleges and universities (HBCUs), will be retiring this spring as president of Wilberforce University in Ohio.
He was appointed as fellow to help bolster Brown's efforts and relationships with HBCUs, according to Brown officials, who added that he will create a consortium of partner schools for research, faculty development, student opportunities, and bolstering the number of HBCU undergraduates attending graduate school. Brown also aims to build infrastructure capacity at participating HBCUs and leadership in higher education and policy development.
"HBCUs are a special sector in the unique mosaic of American higher education," said Pinkard. "But the historical record is replete with examples of uneven resources, a challenging relationship with the federal government, and the inability of many HBCUs to get before the philanthropic community to request the kind of support that builds financial strength. And yet HBCUs have persisted and been successful in graduating very impactful alumni."
Pinkard holds an Ed.D. in administration, planning, and social policy from Harvard University; an M.Ed. in educational psychology from Howard University; and a B.A. in psychology from Morehouse College.